The Blind Leading the Blind
The Wolf in the Winter
September 28th 2013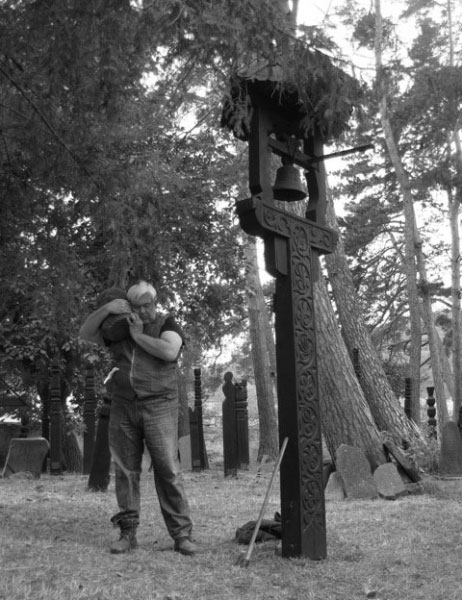 A day of Contemporary Performance Art
The Wolf in the Winter is a international performance collective of six artists who, given the call, come together to form a pack. At each manifestation they invent solo works and make a combined pack performance. These occur in galleries and museums, on the street and in open fields. At each venue they invite a guest wolf (another artist) to join them.
The Blind Leading the Blind Tour was inspired by the Bruegel painting of the six ragged figures stumbling across a rural landscape. This proverbial metaphor of desperate trust and hopeless failure seems as relevant now as it was in biblical time.
The Wolf in the Winter was founded in 's-Hertogenbosch. The unassuming capital of the province of the North Brabant in the Netherlands. And the birthplace of the most vivid and disturbing bestiary of demons ever to be summoned by the human imagination. Hieronymus Bosch unleashed his virulent zoo of alternative evolution 500 years ago and its influence was profound and is continual, infecting many, including Bruegel and all that followed him and now the Wolf in the Winter.
The WitW are Anet van de Elzen, Aaron Williamson, Denys Blacker, Kirsten Norrie and Brian Catling.
Wolf Extraordinaire: Matthew Luck Galpin.
Guest wolf in Dorchester Abbey: Stephanie Pan.