Spirit of Place
Bath Artist Printmakers and Oxford Printmakers Co-operative
November 4th – November 11, 2009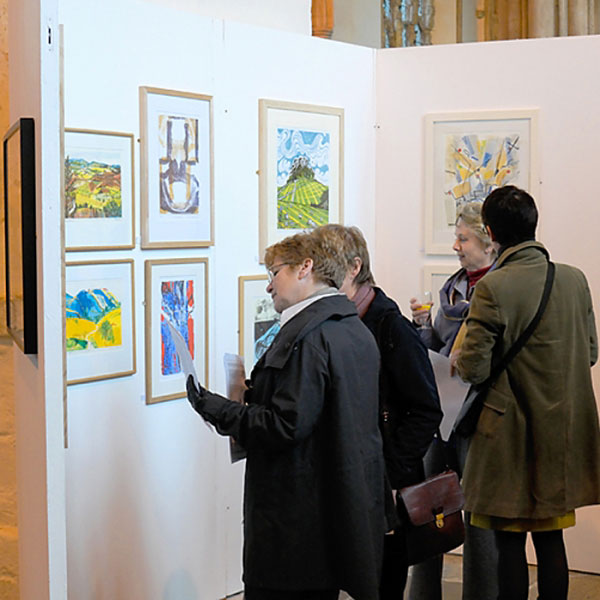 Spirit of Place presented more than 150 artists' prints made in a variety of processes including screenprints, aquatints, linocuts, etchings, woodcuts, collages and collagraphs, made by members of Bath Artist Printmakers and the Oxford Printmakers Co-operative.
Bath Artist Printmakers: is a collective of artists who specialise in printmaking, with a broad base of styles, techniques and professional backgrounds. Members include illustrators, teachers and artist bookmakers and bookbinders and many are also painters.  It runs printmaking courses at its workshop in Larkhall and celebrated its 25th anniversary in the same year as this exhibition.  Individual work is exhibited nationally and the collective also organises group exhibitions on chosen themes in Bath and elsewhere.
Oxford Printmakers Co-operative: was established in 1976 when a group of artists, many of whom had studied at Ruskin School of Drawing, formed to create facilities for continuing their work.  Over time and with recent assistance from the National Lottery, the workshop has built up a very good range of equipment and it runs a range of short courses on print processes.  Exhibitions are held regularly, locally and further afield, and a number of its members are represented in major exhibitions each year.  The Co-operative also participates in annual 'open studio' events such as Oxfordshire Artweeks.