Dorchester Team Churches and Contacts
The Dorchester Team comprises fourteen churches arranged in three clusters, each led by a Team Vicar, and serving fourteen village communities.
They work together to pool talents and resources, often organising joint events and services.
Team services are normally held on the 5th Sunday of the month and at other specific times eg Ascension Day.
Associate Vicar – Revd David Haylett 01865 407382
Assistant Curates –
Revd Dr Michael Lakey
07586 323325
Revd Jennifer Morton 01865 343302
Revd Jon Roberts 07980 929302
Team Administrator –
Hilarie Rogers
01865 340007
Team Council Lay Chair –
Hilarie Rogers
01865 340007
Team Council Secretary –
Amy Herlihy
01865 400864
Note: These are for enquiries relating to Dorchester Team Council only. For other Abbey contact details,
visit our Contact page
.
December TIME PLACE SERVICE
2 8.00am Clifton HC
Advent 8.00am Dorchester HC(BCP)
9.30am Stadhampton Christingle?
9.30am Toot Baldon HC
9.30am Long Wittenham FS
10.30am Dorchester Morning
11.00am Warborough Parish Eucharist
11.00am Culham Parish Eucharist
4.00pm Berinsfield Messy Church
6pm Dorchester Advent Team
9 8.00am Dorchester HC(BCP)
Advent 2 8.00am Warborough (BCP) HC
9.30am Drayton St. L. HC
9.30am Stadhampton Parish Eucharist
9.30am Long Wittenham Parish Eucharist
10.30am Dorchester Sung Eucharist
10.30am Clifton Parish Eucharist
11.00am Warborough Parish Praise
11.00am Berinsfield HC
4pm Culham Messy Church
5pm? Dorchester PACT Carols
6pm Toot Baldon Evensong
Sat 15 6pm Newington Carols
16 8.00am Dorchester HC
Advent 3 8.30am Little Wittenham HC
9.30am Drayton St Leonard HC
10.30am Dorchester Family Service
11.00am Berinsfield Holy Communion
11.00am Warborough Parish Eucharist
4.00pm Stadhampton Carols
4.30pm Culham Carols
5.00pm Marsh B Carols
6.00pm Warborough Evensong
Fri 21 7pm Chiselhampton Carol Service
Sun 23 8.00am Warborough HC (BCP)
Advent 4 8.00am Dorchester HC
8.30am Marsh Baldon HC (BCP)
9.30am Long W Parish Eucharist
9.30am Stadhampton Parish Eucharist
9.30am Marsh Baldon Family Festive Fun
10.30am Dorchester Said HC
10.30am? Clifton Hampden Messy Church?
4.00pm Berinsfield Carol Service
5.00pm Clifton Carol Service
6pm Dorchester Carol Service
7.00pm Warborough Carol Service
7pm Drayton St Leonard Carol Service
24 3pm Drayton St. L. Crib Service
Christmas Eve 3.30pm Warborough Crib Service
4.30pm Dorchester Crib Service
4.30pm Long Wittenham Carol Service
5pm Stadhampton Crib Service
5pm Berinsfield Crib Service
6pm Little Wittenham Carol Service
11.30pm Clifton Hampden Midnight Service
11.30pm Dorchester Midnight Service
11.30pm Warborough Midnight Service
11.30pm Stadhampton Midnight Service
11.30pm Marsh Baldon Midnight Service
11.30pm Drayton St Leonard Midnight Service
11.30pm Berinsfield Midnight Service
25 8.00am Dorchester HC
Christmas Day 8.00am Warborough HC (BCP)
9.30am Stadhampton Family Eucharist
9.30am Long Wittenham Parish Eucharist
10.00am Culham FC
10.30am Dorchester Christmas Communion
10.30am Toot Baldon Christmas Communion
11.00am Warborough Family Eucharist
30 8.00am Dorchester HC
Christmas 1 11.00am Berinsfield Team
January TIME PLACE SERVICE
6 8.00am Clifton HC
Epiphany 8.00am Dorchester HC(BCP)
9.30am Stadhampton Parish Praise
9.30am Toot Baldon HC
9.30am Long Wittenham FS
10.30am Dorchester Eucharist
11.00am Berinsfield Family Service
11.00am Warborough Parish Eucharist
11.00am Culham Parish Eucharist
6pm Drayton St L Evening
6pm Warborough Evensong
13 8.00am Dorchester HC(BCP)
Bapt of Christ 8.00am Warborough HC (BCP)
9.30am Drayton St. L. HC
9.30am Stadhampton Parish Eucharist
9.30am Long Wittenham Parish Eucharist
10.30am Dorchester Sung Eucharist
10.30am Clifton Parish Eucharist
11.00am Warborough Parish Praise
11.00am Berinsfield HC
4pm Culham Messy Church
4pm Toot Baldon Evening Serivce
20 8.00am Dorchester HC
Epiphany 3 8.30am Little Wittenham HC
9.30am Marsh B HC + Sunday School
9.30am Drayton St L Holy Communion
9.30am Stadhampton HC (BCP)
10.30am Dorchester Family Service
10.30am Clifton Hampden Parish Eucharist
11.00am Berinsfield Holy Communion
11.00am Warborough Parish Eucharist
4.00pm Culham Parish Eucharist
5pm Dorchester Evensong
6pm Warborough Evensong
27 8.00am Dorchester HC
Epiphany 4 8.00am Warborough HC(BCP)
8.30am Marsh Baldon HC
9.30am Stadhampton Parish Eucharist
9.30am Marsh Baldon Family Service
9.30am Long Wittenham Parish Eucharist
9.30am Drayton St. L. HC
10.30am Dorchester Sung Eucharist
10.30am Clifton Hampden Messy Church
11.00am Warborough Matins
11.00am Berinsfield HC
February TIME PLACE SERVICE
3 8.00am Clifton HC
Presentation 8.00am Dorchester HC(BCP)
9.30am Stadhampton Parish Praise
9.30am Toot Baldon HC
9.30am Long Wittenham FS
10.30am Dorchester Morning
11.00am Warborough Parish Eucharist
11.00am Culham Parish Eucharist
4.00pm Berinsfield Messy Church
5.00pm Dorchester Headington School Evensong
6pm Warborough Evensong
6pm Drayton St. L. Evening Service
10 8.00am Dorchester HC(BCP)
4 before Lent 8.00am Warborough (BCP) HC
9.30am Drayton St. L. HC
9.30am Stadhampton Parish Eucharist
9.30am Long Wittenham Parish Eucharist
10.30am Dorchester Sung Eucharist
10.30am Clifton Parish Eucharist
11.00am Warborough Parish Praise
11.00am Berinsfield HC
4pm Culham Messy Church
6pm Toot Baldon Evening Service
17 8.00am Dorchester HC
3 before Lent 8.30am Little Wittenham HC
9.30am Marsh B HC
9.30am Drayton St L Holy Communion
9.30am Stadhampton HC (BCP)
10.30am Dorchester Family Service
10.30am Clifton Hamden Parish Eucharist
11.00am Berinsfield Holy Communion
11.00am Warborough Parish Eucharist
4.00pm Culham Parish Eucharist
5pm Dorchester Evensong
6pm Warborough Evensong
24 8.00am Dorchester HC
2 before Lent 8.00am Warborough HC(BCP)
8.30am Marsh Baldon HC
9.30am Stadhampton Parish Eucharist
9.30am Marsh Baldon Family Service
9.30am Long Wittenham Parish Eucharist
9.30am Drayton St. L. HC
10.30am Dorchester Sung Eucharist
10.30am Clifton Hampden Messy Church
11.00am Warborough Matins
11.00am Berinsfield HC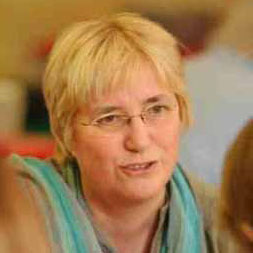 Revd Canon Sue Booys, Team Rector
Email
/ 01865 340007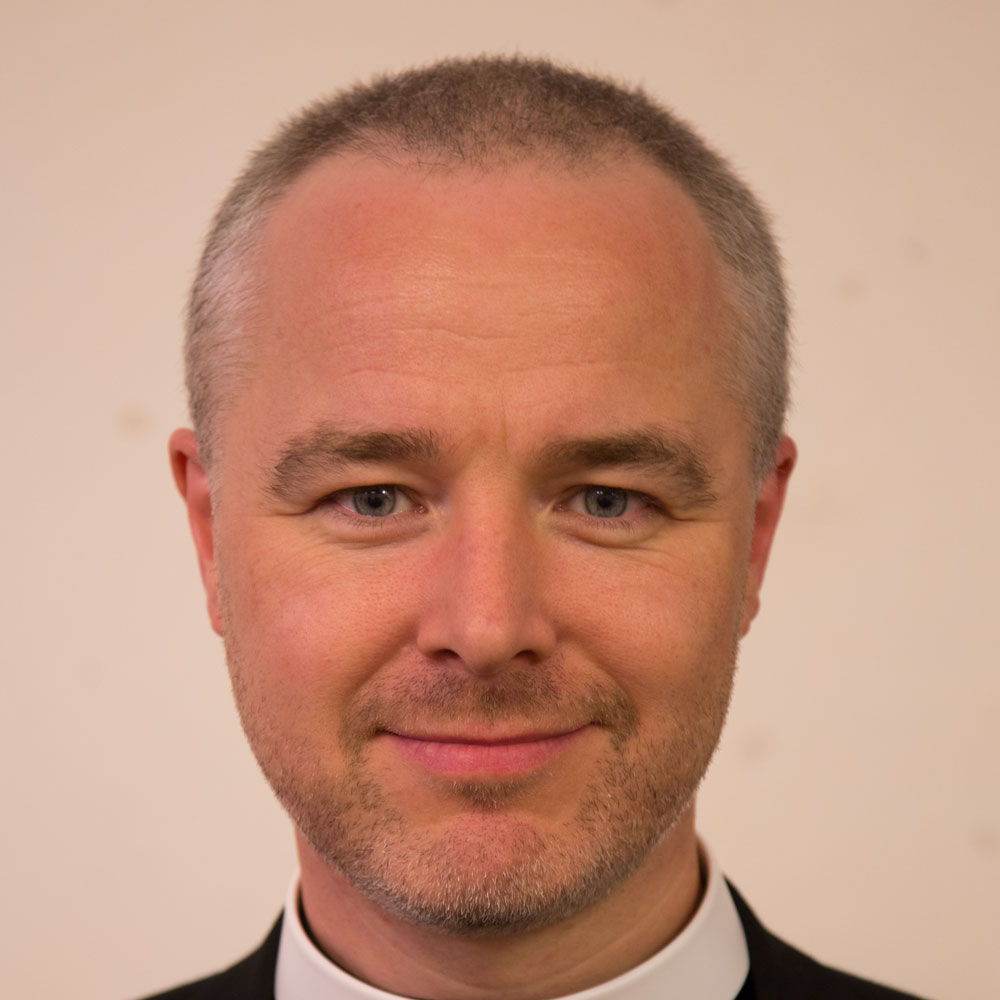 Revd Michael Lakey
Email
/ 07534 197280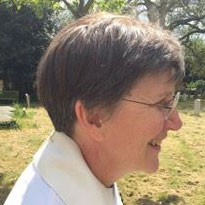 Revd Caroline King
Email
/ 01865 858525
Vacancy
Email
/ 01865 340007