Dorchester Team Churches and Contacts
The Dorchester Team comprises fourteen churches arranged in three clusters, each led by a Team Vicar, and serving fourteen village communities.
They work together to pool talents and resources, often organising joint events and services.
Team services are normally held on the 5th Sunday of the month and at other specific times eg Ascension Day.
December 1st – Advent 1
8.00am Clifton HC
8.00am Dorchester HC(BCP)
9.30am Stadhampton Family worship
9.30am Toot Baldon HC
9.30am Long Wittenham FS
10.30am Dorchester Morning
11.00am Warborough Parish Eucharist
11.00am Culham Parish Eucharist
4.00pm Berinsfield Messy Church
6pm Dorchester Advent Team
December 8th – Advent 2
8 8.00am Dorchester HC(BCP)
8.00am Warborough (BCP) HC
9.30am Drayton St. L. HC
9.30am Stadhampton Parish Eucharist
9.30am Long Wittenham Parish Eucharist
10.30am Dorchester Sung Eucharist
10.30am Clifton Parish Eucharist
11.00am Warborough Parish Praise
11.00am Berinsfield HC
4pm Culham Messy Church
5pm? Dorchester PACT Carols
6pm Toot Baldon Evensong
Sat 14 6pm Newington Carols
December 15th – Advent 3
8.00am Dorchester HC
8.30am Little Wittenham HC
9.30am Drayton St Leonard HC
9.30am Marsh Baldon HC
10.30am Dorchester Family Service
10.30am Clifton Hampden Parish Eucharist
11.00am Warborough Parish Eucharist
4.00pm Stadhampton Carol Service
4.00pm Culham Carol Service
5.00pm Berinsfield Carol Service
6.00pm Warborough Evensong
Fri December 21st
7pm Chiselhampton Carol Service
Sunday December 22nd – Advent 4
8.00am Warborough HC (BCP)
8.00am Dorchester HC
9.30am Long W Parish Eucharist
9.30am Stadhampton Parish Eucharist
10.30am Dorchester Sung Eucharist
11am Berinsfield Holy Communion
4.30pm Clifton Carol Service
5.00pm Marsh B Carol Service
6pm Dorchester Carol Service
6pm Warborough Carol Service
7.30pm Drayton St Leonard Carol Service
December 24th – Christmas Eve
3pm Drayton St. L. Crib Service
3.30pm Stadhampton Crib Service
4.30pm Dorchester Crib Service
4.30pm Long Wittenham Carol Service
5pm Warborough Crib Service
5pm Berinsfield Crib Service
6pm Little Wittenham Carol Service
11.30pm Clifton Hampden Midnight Service
11.30pm Dorchester Midnight Service
11.30pm Warborough Midnight Service
11.30pm Stadhampton Midnight Service
11.30pm Toot Baldon Midnight Service
11.30pm Berinsfield Midnight Service

December 25th – Christmas Day
8.00am Dorchester HC
8.00am Warborough HC
9.30am Stadhampton Family Eucharist
9.30am Long Wittenham Parish Eucharist
9.30am Drayton St L Holy Communion
10.30am Culham FC
10.30am Dorchester Christmas Communion
10.30am Marsh Baldon Christmas Communion
11.00am Warborough Family Eucharist
Sunday December 29th
8.00am Dorchester HC
10.30am Marsh Baldon Team
Sunday January 5th – Epiphany
8.00am Clifton HC
8.00am Dorchester HC(BCP)
9.30am Stadhampton Family worship
9.30am Toot Baldon HC
9.30am Long Wittenham FS
10.30am Dorchester Epiphany Eucharist
11.00am Berinsfield Family Service
11.00am Warborough Parish Eucharist
11.00am Culham Parish Eucharist
6pm Drayton St L Evening Communion
6pm Warborough Evensong
Sunday January 12th – Bapt of Christ
8.00am Dorchester HC(BCP)
8.00am Warborough HC (BCP)
9.30am Drayton St. L. HC
9.30am Stadhampton Parish Eucharist
9.30am Long Wittenham Parish Eucharist
10.30am Dorchester Sung Eucharist
10.30am Clifton Parish Eucharist
11.00am Warborough Parish Praise
11.00am Berinsfield HC
4pm Culham Messy Church
6pm Toot Baldon Evening Serivce
Sunday January 19th – Epiphany 3
8.00am Dorchester HC
8.30am Little Wittenham HC
9.30am Marsh B HC + Sunday School
9.30am Drayton St L Holy Communion
9.30am Stadhampton HC (BCP)
10.30am Dorchester Family Service
10.30am Clifton Hampden Parish Eucharist
11.00am Berinsfield Holy Communion
11.00am Warborough Parish Eucharist
4.00pm Culham Parish Eucharist
5pm Dorchester Evensong
6pm Warborough Evensong
Sunday January 26th – Epiphany 4
8.00am Dorchester HC
8.00am Warborough HC(BCP)
8.30am Marsh Baldon HC
9.30am Stadhampton Parish Eucharist
9.30am Marsh Baldon Family Service
9.30am Long Wittenham Parish Eucharist
9.30am Drayton St. L. HC
10.30am Dorchester Sung Eucharist
10.30am Clifton Hampden Messy Church in Hall
11.00am Warborough Matins
11.00am Berinsfield HC
Sunday February 2nd – Presentation
8.00am Clifton HC
8.00am Dorchester HC(BCP)
9.30am Stadhampton Family worship
9.30am Toot Baldon HC
9.30am Long Wittenham FS
10.30am Dorchester Morning
11.00am Warborough Parish Eucharist
11.00am Culham Parish Eucharist
1.30pm Culham Baptism
4.00pm Berinsfield Messy Church
6pm Warborough Evensong
6pm Drayton St. L. Evening Service
Sunday 9th February – 3 before Lent
8.00am Dorchester HC(BCP)
8.00am Warborough (BCP) HC
9.30am Drayton St. L. HC
9.30am Stadhampton Parish Eucharist
9.30am Long Wittenham Parish Eucharist
10.30am Dorchester Sung Eucharist
10.30am Clifton Parish Eucharist
11.00am Warborough Parish Praise
11.00am Berinsfield HC
4pm Culham Messy Church
6pm Toot Baldon Evening Service
Sunday 16th February – 2 before Lent
8.00am Dorchester HC
8.30am Little Wittenham HC
9.30am Marsh B HC
9.30am Drayton St L Holy Communion
9.30am Stadhampton HC (BCP)
10.30am Dorchester Family Service
10.30am Clifton Hamden Parish Eucharist
11.00am Berinsfield Holy Communion
11.00am Warborough Parish Eucharist
4.00pm Culham Parish Eucharist
5pm Dorchester Evensong
6pm Warborough Evensong
Sunday 23rd February – 1 before Lent
8.00am Dorchester HC
8.00am Warborough HC(BCP)
8.30am Marsh Baldon HC
9.30am Stadhampton Parish Eucharist
9.30am Marsh Baldon Family Service
9.30am Long Wittenham Parish Eucharist
9.30am Drayton St. L. HC
10.30am Dorchester Sung Eucharist
10.30am Clifton Hampden Family Communion
11.00am Warborough Matins
11.00am Berinsfield HC
Wed 26th February – Ash Wednesday
9.30am Berinsfield
7.30pm Dorchester

March
1st Lent 1
8am Dorchester HC (BCP)
8am Clifton Hampden HC (BCP)
9.30am Stadhampton Family Worship
9.30am Toot Baldon HC
9.30am Long Wittenham FS
10.30am Dorchester Morning
11am Warborough Parish Eucharist
11am Berinsfield FS
11am Culham Parish Eucharist
6pm Drayton St L Stations of the Cross
6pm Warborough Evensong
8th Lent 2
8am Dorchester HC (BCP)
8am Warborough HC
9.30am Stadhampton Parish Eucharist
9.30am Drayton St L HC
9.30am Long W Parish Eucharist
10.30am Dorchester Sung Eucharist
10.30am Clifton H Parish Eucharist
11am Berinsfield HC
11am Warborough Parish Praise
4pm Culham Messy Church
4pm Toot B Stations of the Cross
Tue 10th
10.15am Dorchester Short Communion
March 15th Lent 3
8am Dorchester HC (BCP)
8.30am Little Wittenham HC (BCP)
9.30am Stadhampton HC (BCP)
9.30am Drayton St L HC
9.30am Marsh Baldon HC
10.30am Dorchester Sung Eucharist
10.30am Clifton Hampden Parish Eucharist
11am Berinsfield HC
11am Warborough Parish Eucharist
4pm Culham Parish Eucharist
5pm Dorchester Evensong
6pm Warborough Evensong
6pm Long Wittenham Stations of the Cross
Mon 16th 2.30pm The Close
22nd Mothering Sunday
8am Dorchester HC
8am Warborough HC (BCP)
9.30am Stadhampton Mothering
9.30am Marsh Baldon FS and HC
9.30am Drayton St L HC
9.30am Long Wittenham Parish Eucharist
10.30am Dorchester Mothering
10.30am Clifton Messy Church in V Hall
11am Berinsfield HC
4pm Warborough Songs of Praise
29th Lent 5
8am Dorchester HC
10.30am Warborough Team
6pm Berinsfield Stations of the Cross
April
5th Palm Sunday
8am Dorchester HC (BCP)
8am Clifton H HC (BCP)
9.30am Stadhampton Family Worship
9.30am Toot Baldon Walk
9.30am Long Wittenham FS
10.15am Dorchester Procession + Baptism
11am Warborough Parish Eucharist
11am Culham Parish Eucharist
4pm Berinsfield Messy Church
6pm Dorchester Team Service
Thurs 9th Maundy Thursdaay
6.30pm Dorch Shared Meal followed by Communion and stripping of the Altar
10th Good Friday
Fri 10 9.00am Stadhampton Morning Prayer
9.30am Long Devotion Service
10am Marsh Baldon Devotion
12noon Warb Meditation
12noon – 3pm Dorch Team Devotion
12th Easter Day
8am Dorchester HC (BCP)
8am Warborough HC
9.30am Long W HC
9.30am Stadhampton Parish Eucharist
9.30am Drayton St L HC
9.30am Culham Easter
9.30am Toot B Holy Communion
10.30am Dorchester FC
10.30am Clifton Hampden Parish Eucharist
11am Warborough Parish Eucharist
11am Berinsfield HC
Tues 14th
10.15am Dorchester Short communion
19th Easter 2
8am Dorchester HC (BCP)
8.30am Little Wittenham HC (BCP)
9.30am Stadhampton HC (BCP)
9.30am Drayton St L HC
9.30am Marsh Baldon HC
10.30am Dorchester FS
10.30am Clifton Hampden Parish Eucharist
11am Berinsfield HC
11am Warborough Parish Eucharist
12.30pm Berinsfield Baptism
4pm Culham Messy Church
5pm Dorchester Evensong
6pm Warborough Evensong
Mon 20th 2.30pm The Close
26th Easter 3
8am Dorchester HC (BCP)
8am Warborough HC
8.30am Marsh Baldon HC
9.30am Stadhampton Parish Eucharist
9.30am Drayton St L HC and APCM
9.30am Long Wittenham Parish Eucharist
9.30am Marsh Baldon Family Service
10.30am Dorchester Sung Eucharist
10.30am Clifton Messy Church in Hall
11am Berinsfield HC
11am Warborough Matins
12 noon Culham Baptism
May
3rd Easter 4
8am Dorchester HC (BCP)
8am Clifton Hampden HC (BCP)
9.30am Stadhampton Family Worship
9.30am Toot Baldon HC
9.30am Long Wittenham FS
10.30am Dorchester Morning S
11am Warborough Parish Eucharist
11am Culham Parish Eucharist
4pm Berinsfield FS
6pm Warborough Evensong
6pm Drayton St L Evening
Fri 8th 11am Berinsfield VE Service
10th Easter 5
8am Dorchester HC (BCP)
8am Warborough HC
9.30am Stadhampton Parish Eucharist
VE Sunday 9.30am Drayton St L HC
9.30am Long W VE special
10.30am Dorchester VE Service
10.30am Clifton H Parish Eucharist
11am Warborough Parish Praise
11am Berinsfield said HC
4pm Culham VE service
6pm Toot Baldon BCP Evensong
Tue 12th 10.15am Dorchester Short Communion
17th Easter 6
8am Dorchester HC (BCP)
8.30am Little Wittenham HC (BCP)
9.30am Stadhampton HC (BCP)
9.30am Drayton St L HC
9.30am Marsh Baldon HC + SS
10.30am Dorchester FS
10.30am Clifton Hampden Parish Eucharist
11am Warborough Parish Eucharist
11am Berinsfield HC
4pm Culham Messy Church
5pm Dorchester Evensong
6pm Warborough Evensong
Mon 18th 2.30pm The Close
Thurs 21st Ascension Day
24th Easter 7
8am Dorchester HC (BCP)
8am Warborough HC
8.30am Marsh Baldon HC
9.30am Stadhampton Parish Eucharist
9.30am Drayton St L HC
9.30am Long Wittenham Parish Eucharist
9.30am Marsh Baldon Family Service
10.30am Dorchester Sung Eucharist
10.30am Clifton Hampden Family Communion
11am Berinsfield HC
11am Warborough Matins
31st Pentecost
8am Dorchester HC(BCP)
10.30am tbc Team Service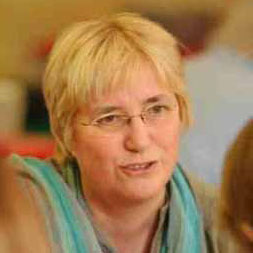 Revd Canon Sue Booys, Team Rector
Email
/ 01865 340007
Vacancy
Email
/ 01865 340007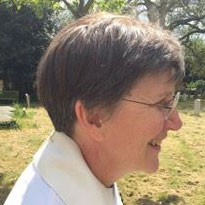 Revd Caroline King
Email
/ 01865 858525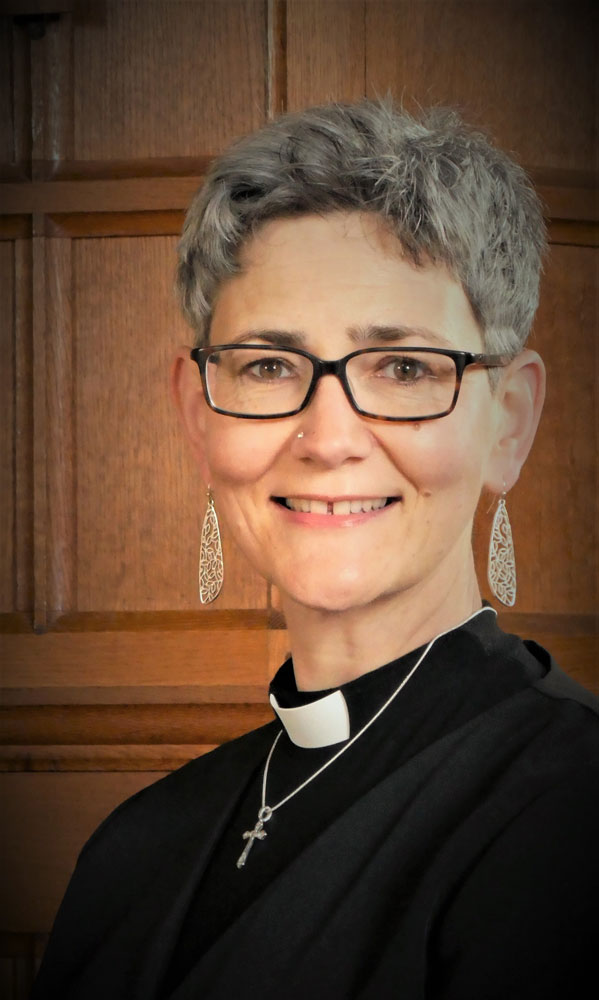 Rev Teresa Stewart-Sykes
Email
/ 07823 809112