Past Events and Exhibitions
Over the years Dorchester Abbey has hosted a wide range of significant events and exhibitions, including those below.  We actively support
contemporary arts events and installations
 and have an
ongoing programme of events which can be viewed here.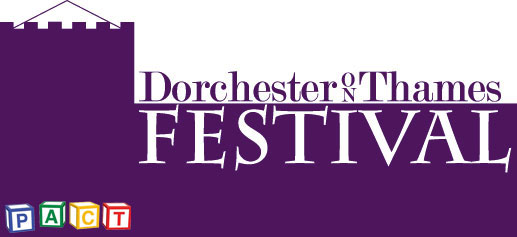 Dorchester Festival (May biennial event – next 2017)
Dorchester Festival is a Festival with more than 30 events held in Dorchester on Thames, Oxfordshire which raises money for Dorchester Abbey and local charities.  Since 2005 the Festival has regularly attracted over 3,000 people each year, from serious followers of the arts to schools, families and children of all ages and has raised significant profile and over £60,000.  For 2015 we were proud to support PACT (Parents and Children Together) who are raising money for their post adoption support work.  Read more about our festival here.
John Piper and The Church (21 April – 10 June 2012)
This special exhibition celebrated the contribution of one man, the artist John Piper (1903 – 1992), to the development of modern art in British churches throughout the twentieth century. It charted his life-long fascination with, and care for, church buildings; a relationship which began as a young boy when he produced his own sketches and guidebook to the churches in his home county of Surrey.
The exhibition included paintings, stained glass, drawings and ecclesiastical vestments, and was accompanied by talks, concerts and lectures.