Matilda Leyser
30th June 2007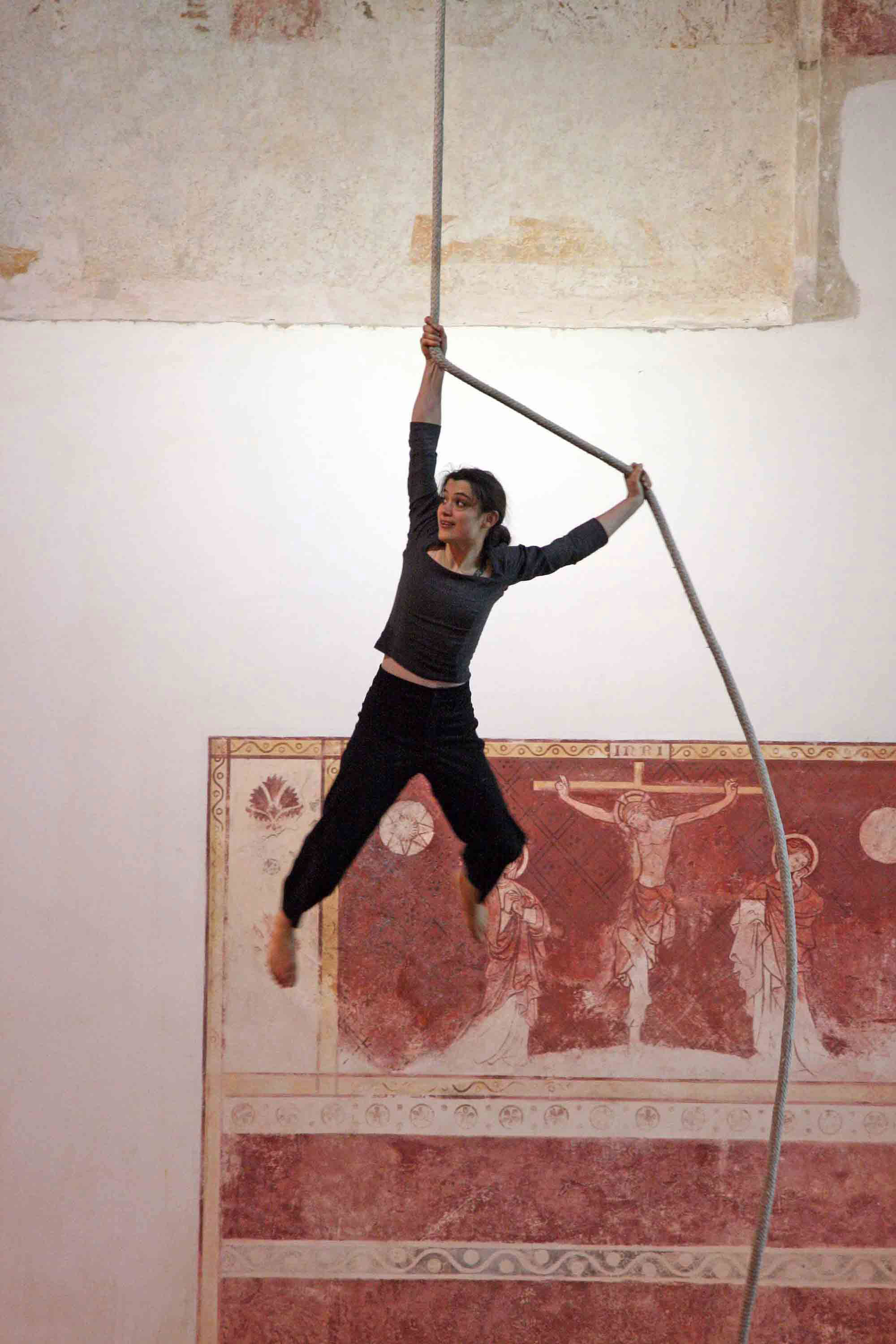 Suspended from a high beam in the People's Chapel, Matilda Leyser combined her unique blend of physical theatre with circus aerial skills, dance, original writing, music and design.
Moving up and down the length of her rope the performer progressed from infancy to old age with breathtaking agility and verve, describing the solitude which, paradoxically, we all share.
Inspired by Wassily Kandinsky's piece of the same name, this work was commissioned by ROH2 at The Royal Opera House with support from the Helen Hamlyn Trust, The London International Mime Festival and Pegasus Theatre Oxford and was supported by South Hill Park with funding from Arts Council England.
Leyser (www.matildaleyser.co.uk) has studied European Classical Acting at The Drama Centre, London, which involved residencies and performances at Shakespeare's Globe and at the Vakhtangov Institute in Moscow.  Collaborations include working with diverse theatre, dance and circus companies, such as Mamaloucos' The Birds at the National Theatre; Romeo and Juliet with Volcano Theatre;  Elemental with Company F/Z for Chalons dans la Rue festival in France; The Miserly Knight for Glyndebourne Opera directed by Annabel Arden; and Pericles at Shakespeare's Globe directed by Kathryn Hunter.