Silver Altar Cross
Rod Kelly
Permanent Collection from 2004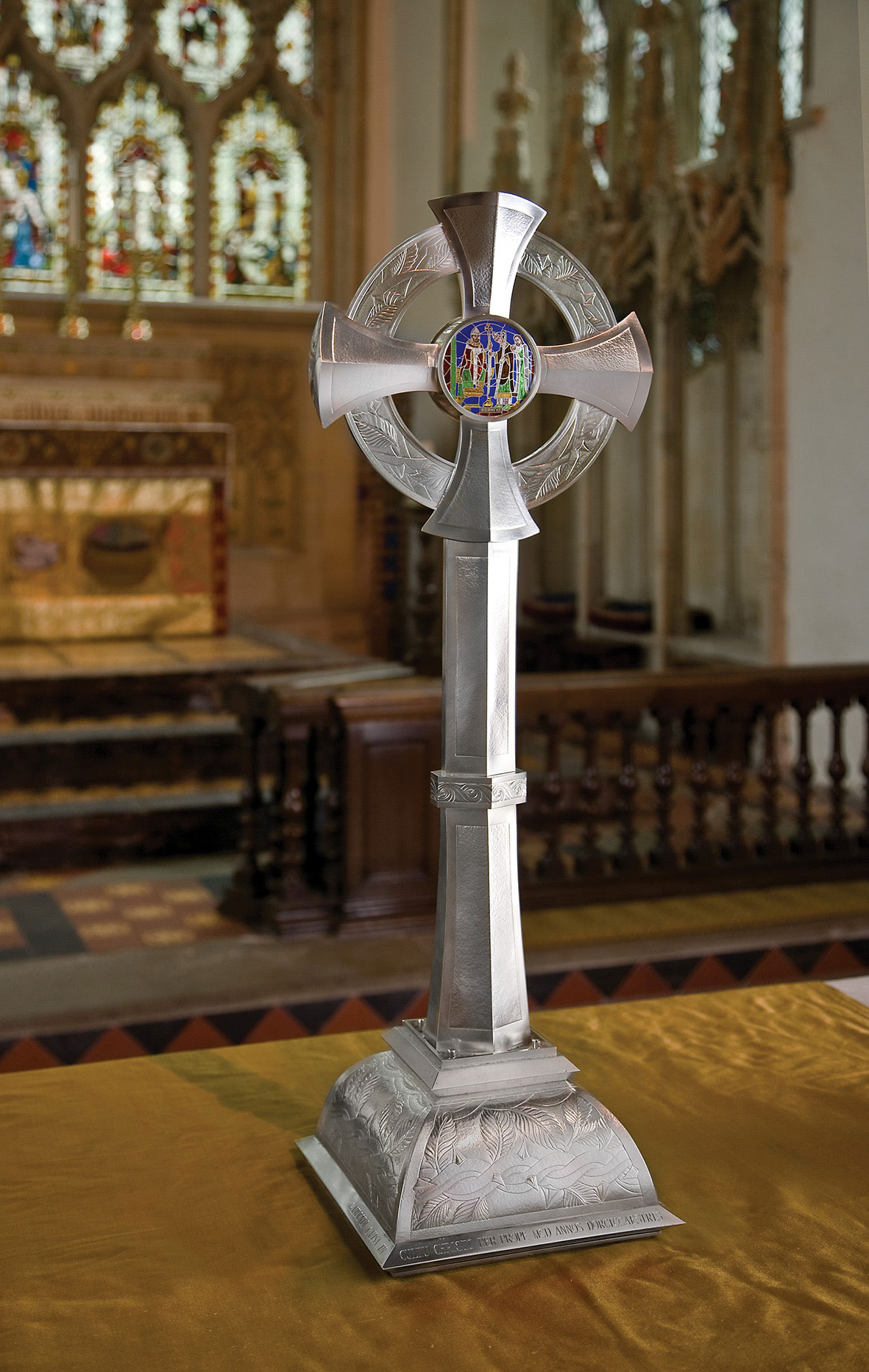 Dorchester Abbey's silver altar cross was commissioned from one of Britain's leading silversmiths, Rod Kelly.
Rod Kelly is one of Britain's leading silversmiths.  He was born in Reading in 1956 and after undertaking a foundation course in art at Lancashire Polytechnic he studied at the University of Central England and then at the Royal College of Art where he gained a Masters degree in silversmithing.  After working for three years in a studio in London in 1986 he moved to Norfolk where he continues to work from a studio he shares with his wife, Sheila McDonald, an enameller and jeweller.
In 1996 he was commissioned by Dorchester Abbey to make a pair of silver altar candlesticks and in 2004 he was again commissioned by the Abbey to make a silver altar cross for the Birinus Chapel.
Rod Kelly's work is in many public and private collections, including the Victoria & Albert Museum, the National Museum of Scotland, the Crafts Council, the Fitzwilliam Museum in Cambridge and the Ashmolean Museum in Oxford.  In 2006 he was commissioned to design the new £2 coin for the Royal Mint to celebrate the work of Isambard Kingdom Brunel and in 2000 he received the D&AD Silver Award for the Most Outstanding Illustration and Graphic Design in relation to the first class stamp designed for the Royal Mail.