Calligraphy in Abbey Guest House
Brody Neuenschwander
Permanent Collection from 1992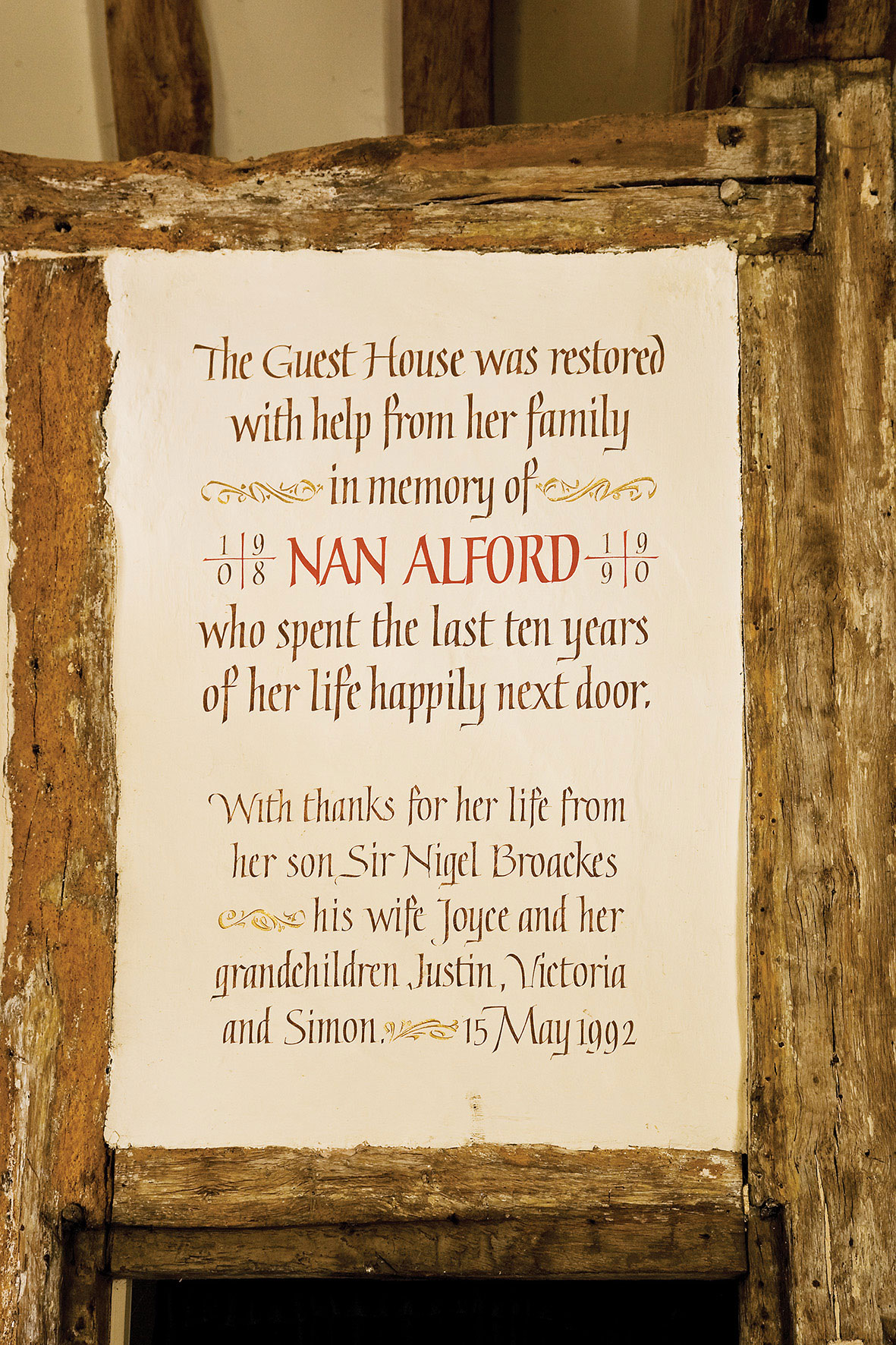 Hand-painted calligraphy using casein-based paint, in a cross between Italic and Gothic styles, superbly integrated into the half-timbered ancient building of the Abbey guest house.
Brody Neuenschwander is a calligrapher and text artist whose work explores the boundaries between text and image.  He was born in Houston, Texas, in 1958 and educated at Princeton University and the Courtauld Institute in London, and also studied calligraphy at the Roehampton Institute.  He began his professional career in the Welsh borders as an assistant to the English calligrapher Donald Jackson.  He has collaborated closely with the film-maker and artist Peter Greenaway, providing live-action calligraphy for Prospero's Books and working with him on several subsequent projects including The Pillow Book and Writing to Vermeer.  He has lived and worked in Bruges, Belgium, since 1993.
Commissioned by Sir Nigel Broackes in memory of his mother, Neuenschwander's calligraphy, painted by hand using historically correct casein-based paint in a cross between an Italic and a Gothic style, perfectly fits the ancient half-timbered Abbey guest house.
Neuenschwander's work is in many public and private collections and has won several prizes including the Belle Lettere international prize for calligraphy, the D&AD Silver Award and the arts medal of the president of Italy. Textasy, a book of his work, was published in 2006 by Imschoot Publishers of Ghent.