Choir Stalls
Phillip Koomen
Permanent Collection from 2012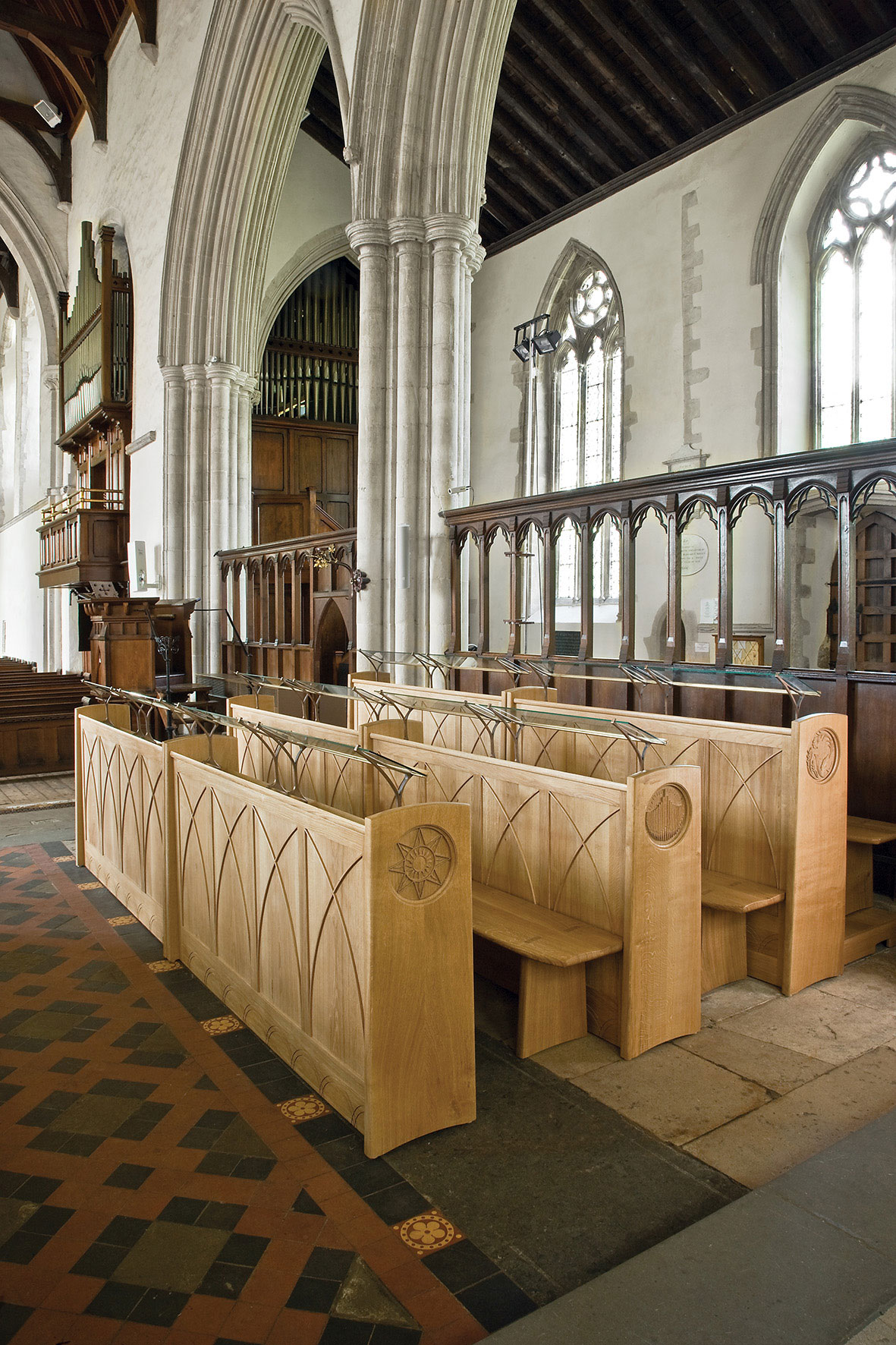 The choirstalls were designed and made to commission for Dorchester Abbey by Philip Koomen. Made from local, sustainably sourced oak they were installed during 2012 and use words and iconography inherent to the building.
Philip Koomen FRSA is a British furniture designer and maker. He studied Furniture Design and Technology and Wood Science at High Wycombe College of Art and Technology, a leading centre for furniture design. He leads a small team of designer-craftsmen dedicated to designing and making bespoke furniture for people who appreciate beautiful, sustainable woods and craftsmanship. He specialises in designing enduring practical furniture that celebrates the rich diversity of local indigenous woods.
The choir stalls have been awarded the prestigious bespoke Guild Mark by the Livery Company of the Worshipful Company of Furniture Makers, which represents Britain's Furniture Industry. The award is given by a nine-person jury of the country's top designers and craftsmen and is judged on the basis of excellence in design, materials, craftsmanship and function.