2018 Ordination
We were delighted to welcome new priests into the Diocese in a special service at Dorchester Abbey on 24th June, led by Bishop Colin Fletcher.
We pray for their ministry going forward, their families and friends who support them and the parishes that welcome them in their new roles
You can listen to a recording of the service here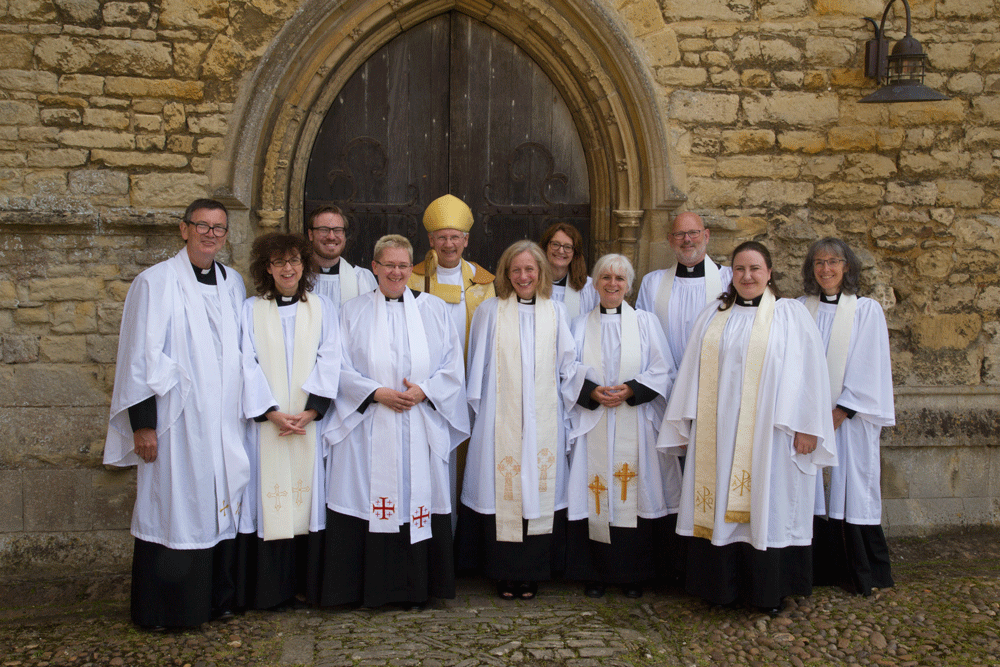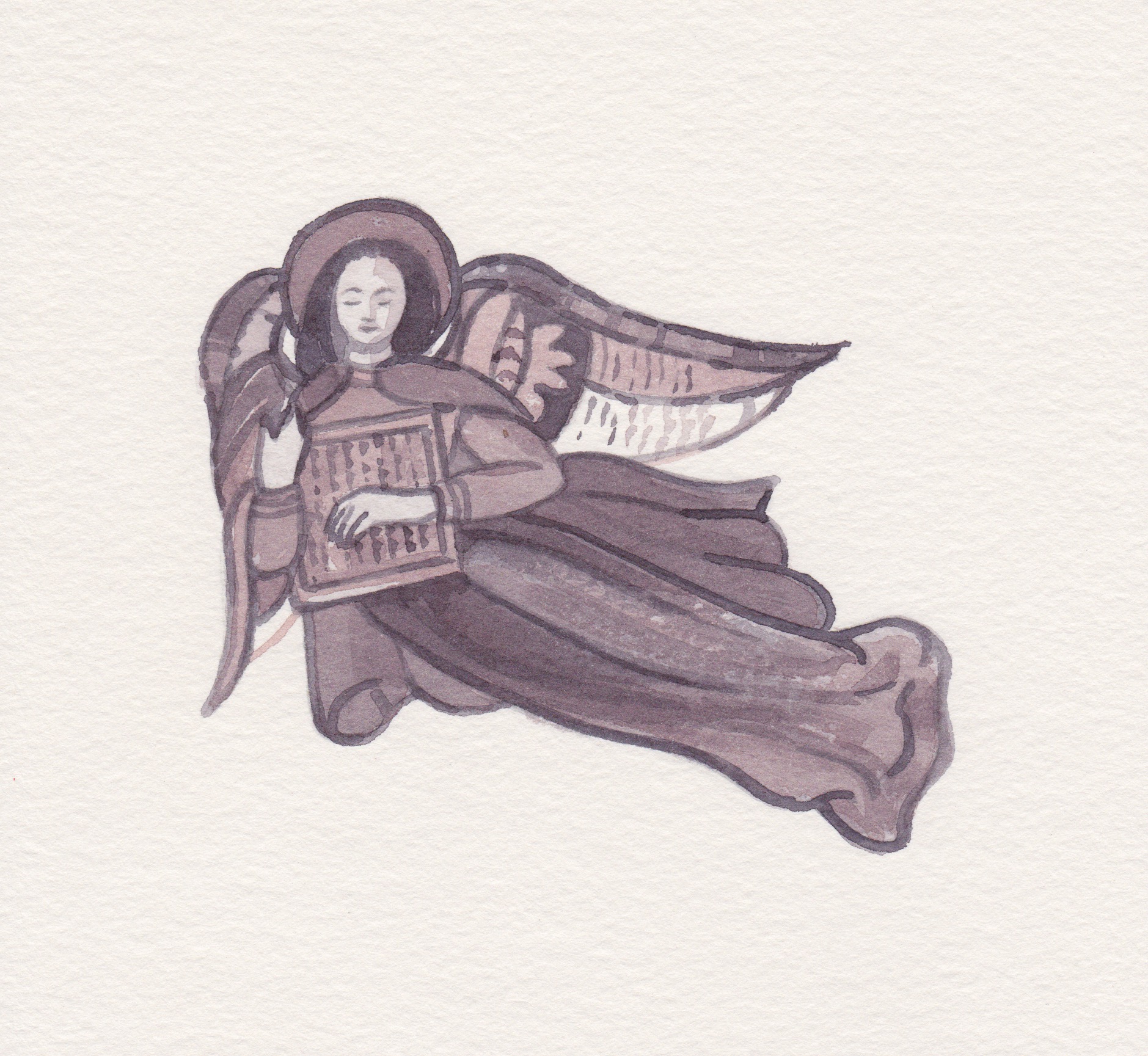 Angelos Epiphany celebration
To celebrate Epiphany and the end of our Realms of Glory exhibition Dorchester Abbey held an amazing candlelit Arts event with music, contemporary performance, art and meditations.  A beautiful way to celebrate the end of the Festive season!
You can listen to the shepherds meditation again here
Listen to an edited version of our event here:
Almost 400 children take part in 'Love Is' Services
A TOTAL of almost 400 children took part in the Oxford Diocese's Schools' Departments "Love Is" services as the summer term drew to an end.
The services, held at Dorchester Abbey, Greyfriars in Reading and Christ Church Cathedral in Oxford, saw Year Six children from Church of England schools taking part in craft activities, drama and music. They each culminated in a post-lunch service before the children boarded buses to go back to their schools. Follow this link to a video and a selection of photos from Dorchester Abbey.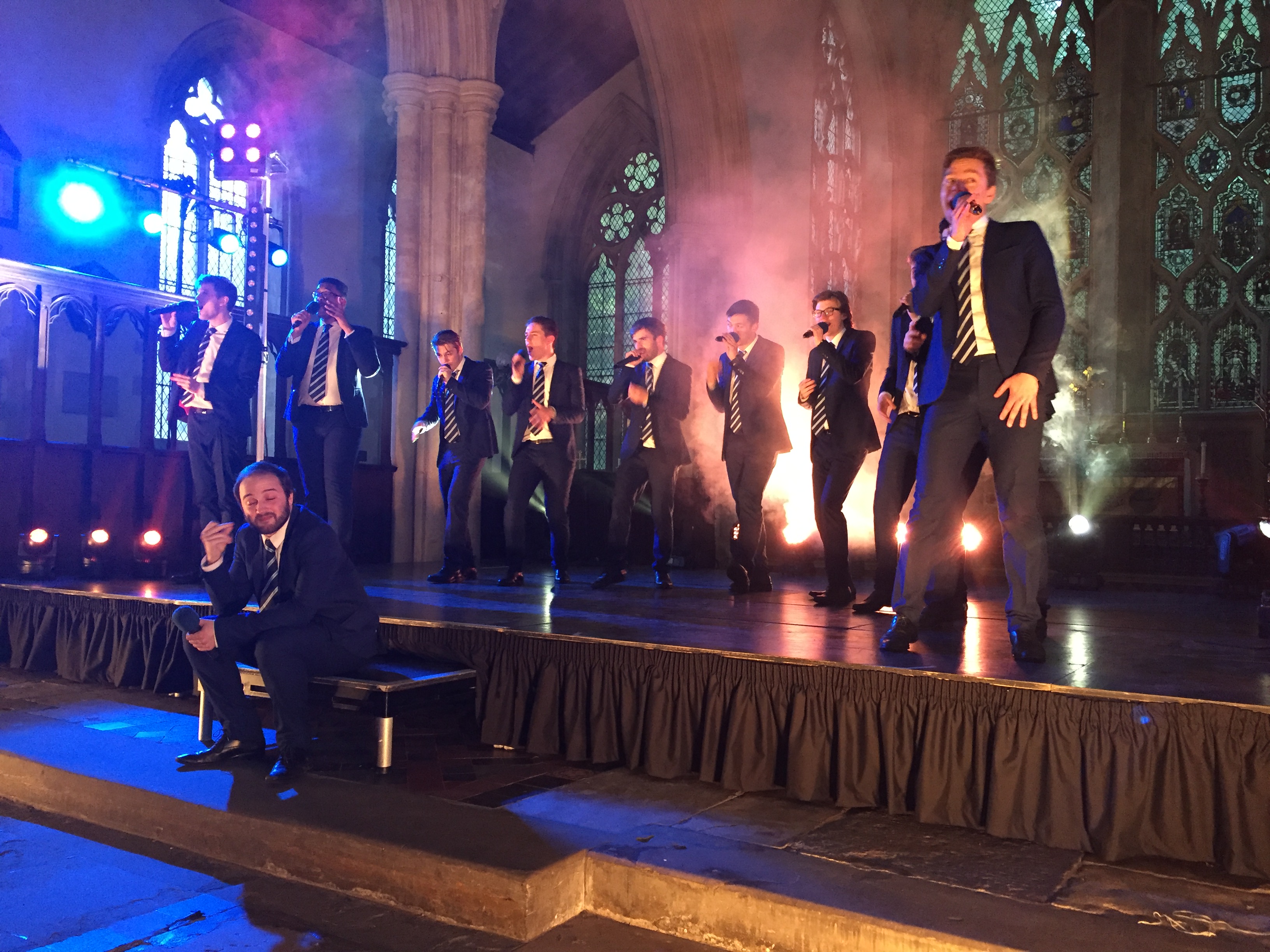 Our Festival raises over £40k for the Abbey and Sue Ryder Nettlebed
Our biennial Festival this year was the usual explosion of over 50 events over 10 days, all based in and around the Abbey.  We enjoyed the perfect sounds of the Tallis Scholars, showed dogs in the dog show and raced ducks down the river.  We laughed (a lot!) at Gary Delaney and learnt about our village and its history and wildlife,  We went mad at the Mad Hatters Tea Party and enjoyed Out of the Blue.  A great time!  You can learn more about our Festival and see photo footage of the event here.
Service of Remembrance – Sunday 13th November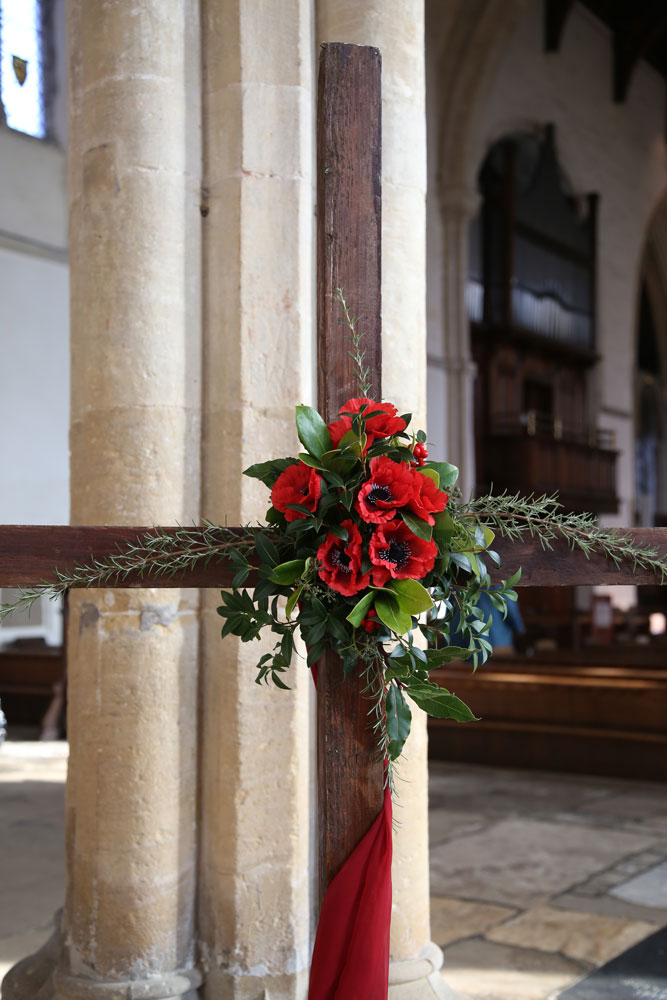 On a beautiful Autumn day we gathered at the Abbey for a Service of Remembrance, followed by a procession down the High St to our War Memorial where we were joined by the congregation of of St Birinus, the village Catholic Church, and other members of the community.  We paid our respects to those from the village who fell in the World Wars – a poignant list of names, many of which still have family in the village today, laid wreaths and held our 2 minute silence at 11am.  It was wonderful that so many attended this important service, supported by local members of the Royal British Legion.
Bishop Steven gets a warm welcome from the Archdeaconry of Dorchester
On Sunday 9th October the Abbey filled with people from around the Dorchester Episcopal Area to officially welcome Bishop Steven into his role as the new Bishop of Oxford.  He was greeted at the West End door by Bishop Colin and Revd Canon Sue Booys, Rector of the Abbey, and then welcomed with singing by children from the local St Birinus primary school.  The service was a great demonstration of the breath of Christian worship in the Archdeaconry. Great music from Abingdon Christchuch Worship group and the Abbey choir and even a South African Amen led by our visitors!
Bishop Steven preached about new beginnings – Sing to the Lord a New Song and asked for our prayers.  He then cut an Archdeaconry cake and took this opportunity to meet the many clergy and lay people who stayed for refreshments after the service.
Revd Michael Lakey commissioned as Curate in Charge of the Bridge Group Parishes
We were delighted to welcome the Bishop of Dorchester, The Rt Revd Colin Fletcher, and the Venerable Judy French, Archdeacon of Dorchester, to the Abbey this week to publicly appoint Michael Lakey as Curate in Charge of the Bridge Group of parishes in the Dorchester Team.  In a joyful service attended by all of the Team clergy and many of his new parishioners, Michael was blessed and given representative items by leading members of the Bridge Group. Michael has been working as a curate at Dorchester Abbey for 18 months so already knows many of the churches and parishioners with whom he will be working.  To find out more about how the Dorchester Team works, look here.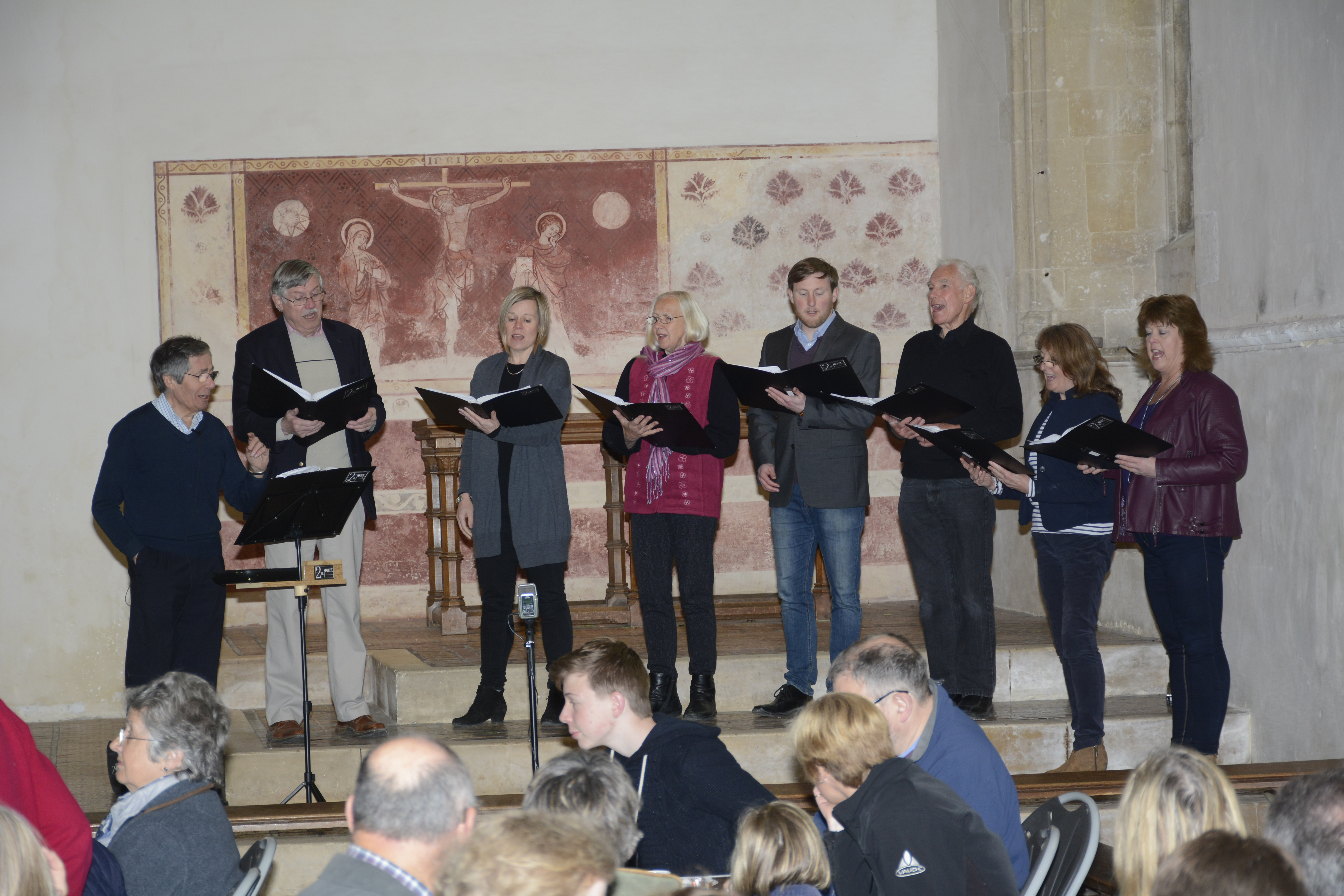 May Morning sung in with style by Two A Part
Village tradition continued this year with local a cappella singers Two A Part singing in May Morning (or more accurately May Bank Holiday morning!) from the top of the Abbey tower.  Those who braved the early hour were well rewarded with excellent singing outside and then a great breakfast serenaded by clever arrangements of old and new music, raising money for The Nasio Trust and Dorchester Abbey.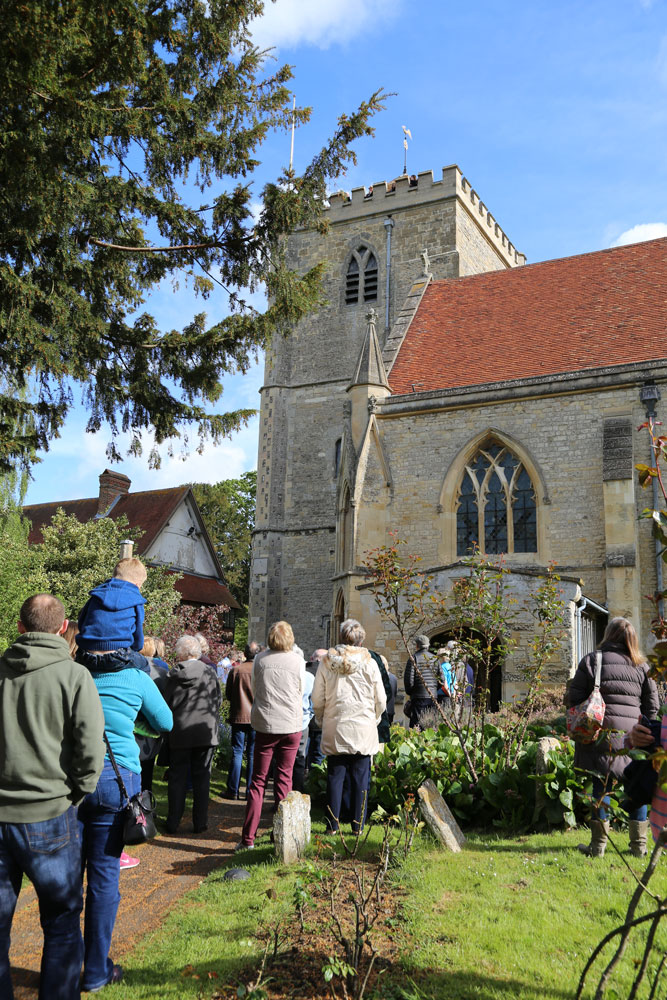 Dorchester welcomes the new Bishop of Oxford, the Rt Rvd Steven Croft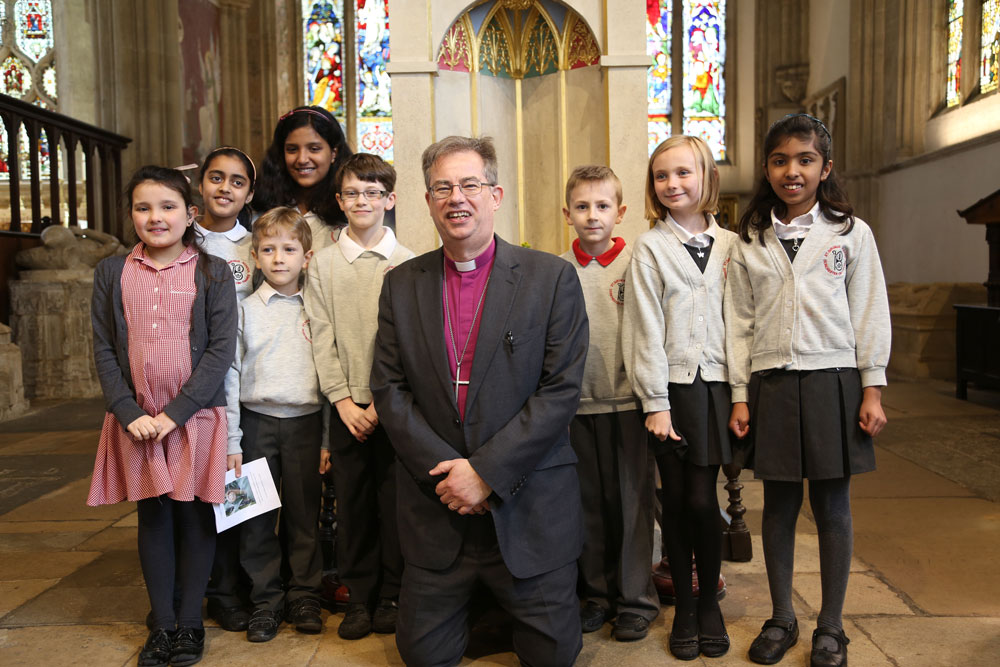 Dorchester Abbey was delighted to welcome The Right Reverend Steven Croft on the day that he was announced as the next Bishop of Oxford.  Bishop Steven and Bishop Colin joined us for a short service to celebrate our environment and met key church and Abbey supporters, including Abbey staff and children from the local primary school, St Birinus.
We gathered at points around the Abbey and Abbey gardens to pray for artists, craftsmen, the earth and our stewardship and concluded with prayers of thanks for St Birinus, our new Bishop and our Mission.  Bishop Steven said the final blessing and then talked to the congregation and children.
Easter, Eggs and New Hymn Books
He is risen again!  Allelujah!
Hunting for Easter Eggs was a recurring theme for our popular Easter Sunday service in Dorchester.  Over 40 children (with enthusiastic help for the adults) hunted for eggs before the service, looked for eggs in significant places during the service and then ate egg themed cake at the end.  The Abbey flower arrangers excelled themselves with beautiful and thought provoking arrangements throughout the building (just look at the photos) and the service gave us a great opportunity to bless our new hymn books, unpacked just this week!
If you missed our service you can listen again here:
Memorial Service for Flt Lt Geraint Roberts and Flt Lt Alan Scott
We were privileged to welcome families, friends and service colleagues for this moving service remembering the lives and service of Flt Lt Geraint Roberts and Flt Lt Alan Scott.  Both men were based at nearby RAF Benson and died in a helicopter crash in Afghanistan in October 2015.
These images are Crown Copyright as they were taken by a military photographer – Sergeant Mitch Moore.
A friendly, purposeful atmosphere has been created where pupils feel safe and cared for. Pupils are making good progress in their learning.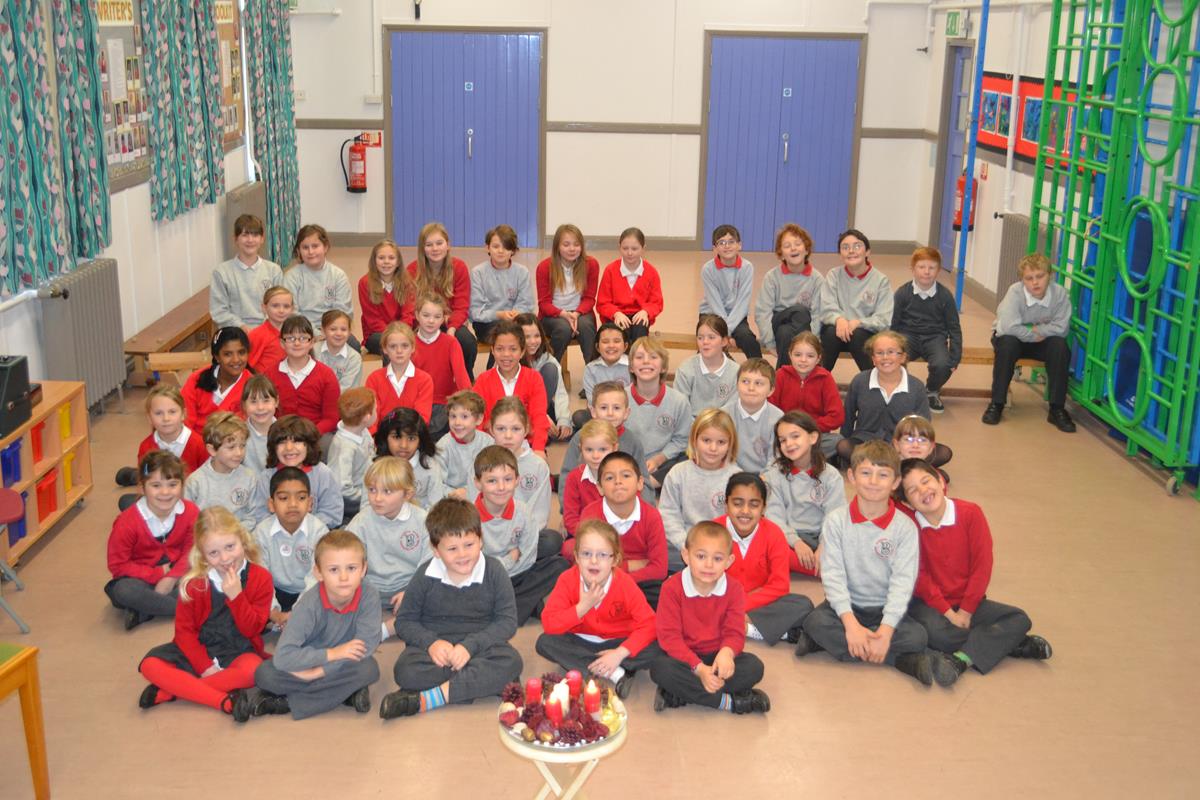 Congratulations to our village Church of England Primary School on such a great result in their OFSTED inspection!  Here are some of the headlines from the report:
The school is a warm, family-like community. Good relationships have been forged between staff and pupils. A friendly, purposeful atmosphere has been created where pupils feel safe and cared for.
The headteacher works harmoniously with governors to implement effective plans to raise the school's performance. He leads and manages the school well. As a consequence, the quality of teaching is improving and pupils are making good progress in their learning. Pupils love coming to school. Attendance is regularly above average.
Parents speak of how their children enjoy school activities and their increased confidence. The school promotes pupils' personal development well. Pupils say they feel valued and can voice their opinions. They conduct themselves well around school and look out for one another. They try to live the school's values, including respect, friendship, compassion and forgiveness.
Pupils usually work hard and listen to their teachers. They take pride in their achievements. Children settle quickly into Reception and make good progress in their development. School leaders know the school's strengths and where its weaker areas lie. Effective systems are used regularly to check pupils' progress. Teaching is monitored closely and teachers get good support to continually improve their teaching expertise. Parents say they can easily talk to teachers about how well their children are doing and how they can be best supported at home.
The governing body offers strong support, for example, visiting the school frequently to check the impact of initiatives. Governors also challenge school leaders to provide convincing evidence of improvements. Governors make sure safeguarding procedures are effective. The school keeps pupils safe and pupils learn how to keep themselves safe.
Christmas at Dorchester Abbey – STARS
Nine Lessons and Carols was a special start to Christmas week, with all the familiar congregational carols and readings interspersed with special choir carols led by our amazing Abbey choir and Director of Music Jeremy Boughton. These included the premier of the beautiful carol 'The Angels' Dance' by Tim Cook and Gillian Campbell. (apologies for the poor sound quality for the first verse of this recording!)
Christmas got off to a great start with our Christingle Service (see more below), Candlelit Vigil and Advent Carol Service, where we remembered migrants, refugees and those less fortunate than ourselves.
Our annual Posada Party was even more lively than usual, with a record number of families joining us for Christmas crafts and to welcome Mary and Joseph from their journey around the village.  We were also joined by people from around the world as we broadcast live for the the first time on the internet as part of the Church of England's
Churchlive
initiative.  We will load a link when it is available for rewatching:
Christingle Service
'It feels as though Christmas has started'
Sunday 15th November saw our annual Christingle Family Service, with a collection on behalf of The Children's Society.
The children built Christingles with great enthusiasm before the service and then collected them from the front during the service to be lit during the hymn Shine Jesus Shine. We prayed for the people of Paris and built a prayer board of flames from the prayers of all the congregation. You can listen to a full recording of our service here.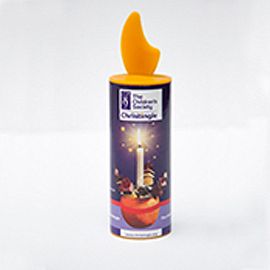 We distributed collection boxes which can be returned at any service between now and Christmas. If you would like to collect money for the Children's Society over Advent, please do contact the Rectory for your box.
Mile for Migrants
Dorchester Abbey created a mile and a quarter of money for Migrant Relief on Sunday 4th October, raising over £1,000!
In response to the Migrant Crisis, Dorchester Abbey created a line of coins around the building which will be donated to Save the Children for their Child Refugee Crisis appeal.  £1,068 was raised, the equivalent of a mile and a quarter of pennies.  This money will be added to a collection made at a service the previous weekend making a donation of £1,700 altogether.
Starting directly after the Harvest Service, families began to lay coins in the Chancel of this historic Abbey and continued with visitors through the day down the aisle and around the West end of the building.
The day was filled with visitors from small children who emptied their piggy banks to contribute, to an older gentleman who brought boxes of change on a sack truck which he had been keeping under his bed. Jean Dyer, a disabled pensioner from Blackbird Leys, contributed her coins which she had been keeping for years for a good cause.
Jasmine Whitbread, CEO of Save the Children, visited during the afternoon and was impressed with our penny re-creation of the Save the Children logo in the Chancel.  'This is a crucial time for communities to get involved in our appeal as we not only continue our work in countries such as Syria but also reach out to countries like Greece and Turkey where we haven't had to operate for many years'.
Counting the money took 6 people an exhausting 4 hours!  Our local branch of Barclays in Wallingford leant the Abbey a weighing machine and have done a recount for us to confirm the total.
Canon Sue Booys, Rector of Dorchester Abbey, said 'On a day when this village celebrated Harvest it is right that we should do something to support the migrants who have left their possessions behind them.  Our mile of coins was a small representation of the journey that these people have travelled to find a better life.'
Help me coin it in for refugees
HOW could you say no to this face?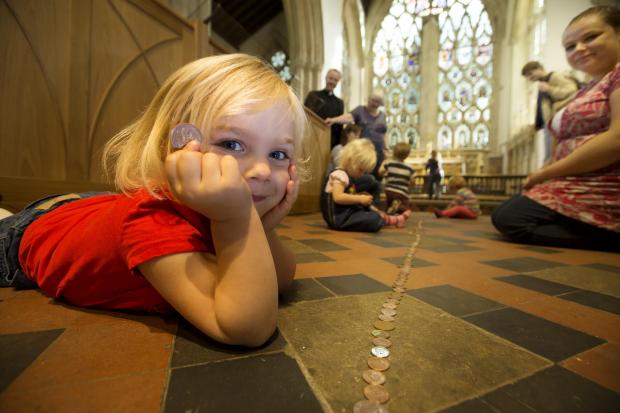 Three-year-old Florence Gladwin wants you to go to Dorchester this Sunday to help lay a mile of pennies around the village's historic abbey for Calais refugees.
The fundraising stunt was the idea of parishioner Denise Line, who was moved by the pictures on television news and newspaper front pages.
Starting at 11.30am – directly after the abbey's harvest service on Sunday morning – local families will start laying coins in the chancel.
The procession will continue down the aisle and, hopefully, around the rest of the building.
If they reach their target of a mile of pennies, it will circle the abbey 19 times. Canon Sue Booys, rector of Dorchester Abbey, said: "Our mile of coins will be a small representation of the journey that these people have traveled to find a better life."
The money collected will be donated to Save the Children's Child Refugee Crisis appeal.
Staff at Barclays Bank in Wallingford have already offered to help count the money.
All change! Abbey coins it for migrants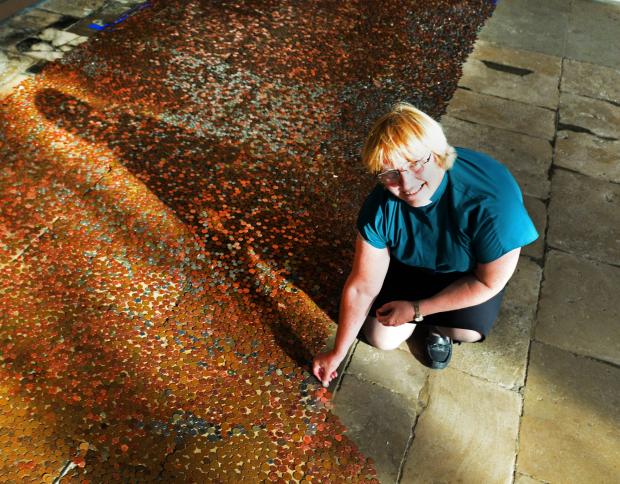 A SEA of coppers covered the flagstones of Dorchester Abbey on Sunday in a one-of-a-kind collection for refugee families.
The Mile for Migrants project featured scores of local people converging on the abbey, offering their loose change for Save the Children's crisis appeal.
Altogether the coins made up £1,068 and they will all be donated to the nationwide charity. Pictured here with just some of the haul, the Reverend Sue Booys said: "We only had two weeks to organise it so we were delighted by the response.
"One elderly lady read about it in last week's Oxford Mail and gave us her whisky-bottle collection of pennies she had been saving for years, and a little girl emptied her piggy bank ."
Along with the coins from Sunday's event, £560 was donated from a collection at the Fellowship of St Birinus Service, honouring the effort put into the service by local people.
For more information on Save the Children's Child Refugee Crisis Appeal visit savethechildren.org.uk/about-us/emergencies/child-refugee-crisis-appeal.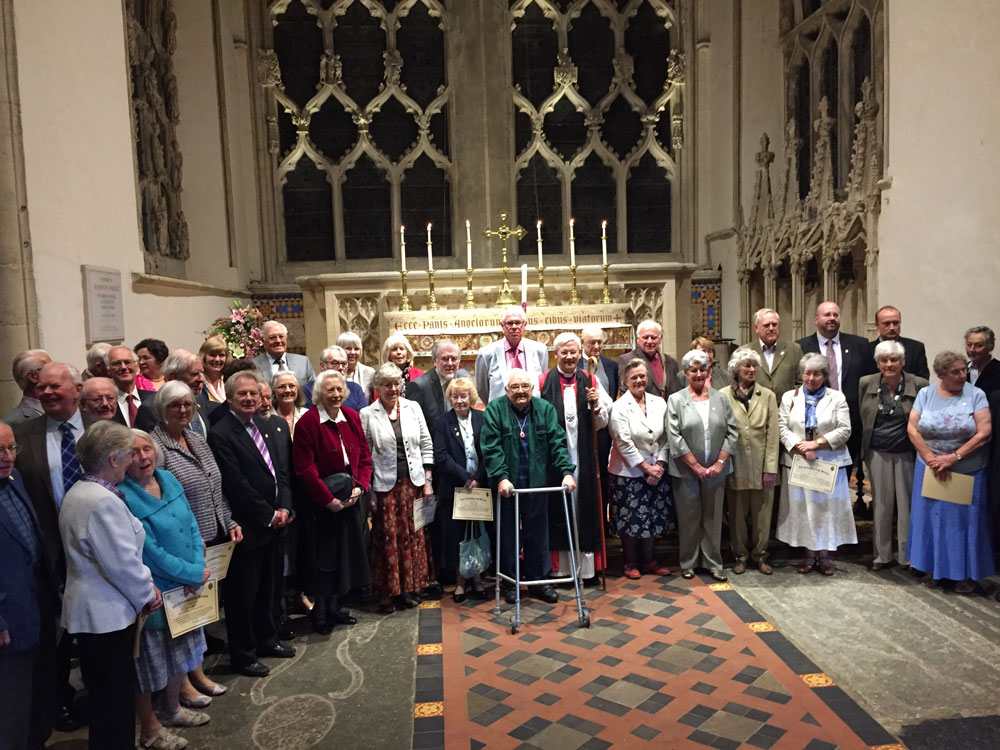 Fellowship of St Birinus – 2015 awards
On Sunday, 27th September, the Bishop of Dorchester presented certificates and lapel pins to the latest members of the Fellowship of St Birinus.
This award is made to those nominated by their parishes to Bishop Colin for their service to the church and their local community. These are the 'unsung' heroes, many of whom have dedicated over 20 years in a variety of roles including Churchwardens, flower arrangers, youth workers and fundraisers.  Congratulations to all those who received their awards this year!
Adrian Mills
Alan Matthews
Andrew Hayes
Aubrey Cole
Barbara Boyne
Barbara McGarry
Basil Eastwood
Brenda Lennie
Brian Loveridge
Brigadier Harry Salmon
Colin Duckworth
David Addison
Dawn Castle
Dennis & Diane Blease
Edmund Strainge
Elizabeth Knowles
Elizabeth Morris
Esme Nicholson
Fiona Rossington
Frances Brewitt-Taylor
Frances Taylor
Graham Fry
Hugh Gell
Ian and Jenny Charlton
Ian Heriot
Jim Perry
John and Marion Driver
John Metcalfe
John Roff
John W Alcock
Jon Chamberlain
Ken Baker
Margaret Forey
Mark Bayliss
Mark Stanley
Marlene Cowell
Mary Powell
Maureen Brown
Maureen Cook
Maurice and Margaret Meardon
Meg Roberts
Paul Herrington
Penny Edwards
Peter and Jen Williams
Peter Nichols
Richard Gough
Roger Barnes
Rosamund Griffin
Sally Croft
Shirley Wackrill
Ted & Betty Kendrick
Tom Pratt
Tony Hughes
Valerie Cross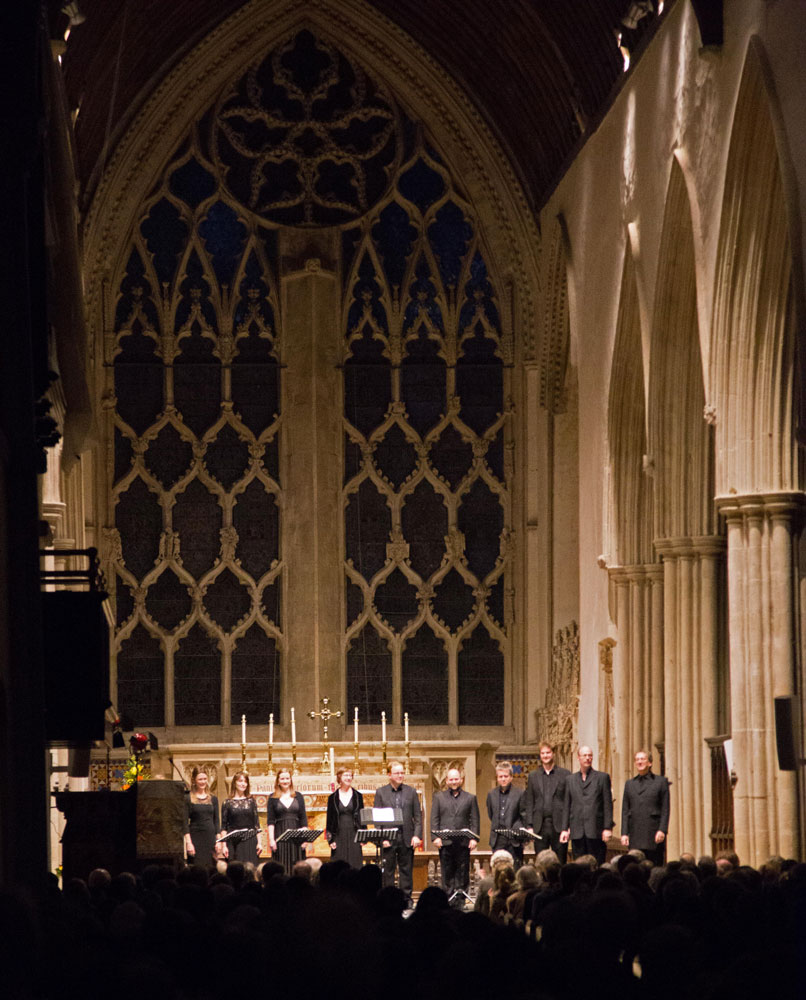 Lighting project completed!
The Abbey lighting project was completed just in time for our Festival at the beginning of May, providing us with modern, controllable and efficient lighting which enhances the building.
Replacing the old sodium lights in the building with over 200 modern LED lights has transformed the way that the Abbey looks at all times of day with a quality white light rather than the more orange light that we have become used to.  Previously dark corners such as the Chapels have now been subtlety lit and the main features of the building quietly highlighted.
The new lights are also much more controllable, through simple one button settings on a wall pad and also through an iPhone app, providing us with the capability to switch on and dim any light for an event or service.
The new lights are much more efficient – cheaper to run and maintain with longer lasting bulbs and much easier bulb replacement.
On Saturday September 19th we celebrated our new lights with a great evening in the Abbey, starting with a short Evensong and finished with drinks, canapés, and some short performances demonstrating the new lighting.
Thank you to all who helped to organise the event and particularly those who performed: Caroline Seed, Hannah Fraser-Mackenzie, Sharon Warnes and Charlie James, Jeremy Boughton and the Abbey Choir