When:
March 24, 2018 @ 7:30 pm – 10:30 pm
2018-03-24T19:30:00+00:00
2018-03-24T22:30:00+00:00
Where:
Dorchester Abbey
High St
Dorchester, Wallingford OX10 7HH
UK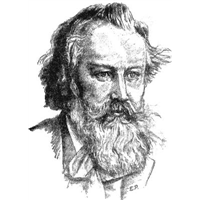 Brahms Ein Deutsches Requiem with Soprano Aoife Miskelly and Baritone Johnny Herfort.
The German Requiem is Brahms' greatest and longest choral work. It will be in any choral society's top ten, and its great originality still strikes us today, both in its content, with Brahms abandoning the traditional Latin liturgical text in favour of his own choice of biblical texts from Martin Luther's translation, and in its sublime musical reflection of Brahms concern for the bereaved rather than for the soul of the dead. Time and again grief is followed by consolation, despair by solace.
Musically, it has enormous power and variety, from great fugal structures to the stark unison march of Den al/es Fleisch (Behold all flesh) and from the sublime poignancy of the soprano soloist's Ihr habt nun Traurigkeit (You now have sorrow) to the lilting serenity of Wie lieblich sind deine Wohnungen (How lovely are thy dwellings fair).
Brahms wrote the Requiem between 1865-8, still in his early thirties. The death of his mother in February 1865 had had a profound effect on him, and we may also recall the words of his mentor, Robert Schumann, who died ten years earlier, and who encouraged Brahms to 'direct his magic wand where the massed forces of chorus and orchestra may lend him their power'. It was this work that won Brahms general acceptance across Europe as a composer of significance.
The Tragic Overture, composed in 1880, sets the sombre mood for the Requiem that follows.