Events at Dorchester Abbey
For generations people have brought their gifts and skills to enhance the life of Dorchester Abbey and this tradition continues as a huge variety of groups and organisations hire and use the Abbey each year as the venue for a wide and vibrant programme of concerts, theatre, visual arts and other events.
If you would like to hire the Abbey for your event then take a look at our information for hirers.
Dec
24
Tue
Crib Service & Nativity Play
Dec 24 @ 4:30 pm – 5:30 pm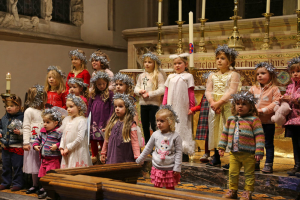 Our popular Nativity Play produced by Boost! Drama with as many local children as can be fitted in.  Come and enjoy this fabulous celebration of all that is important about Christmas with the Dorchester tradition of a live Baby Jesus to add to the fun.
Come dressed as an angel,king, shepherd (or even a sheep!) and you will invited to join in.  Dressing up clothes available as you arrive!
This service is always very busy, so please do arrive early to get a seat.  Space will be reserved for small children and their families at the front but all older children and adults will be seated on a first come first served basis.
Midnight Mass
Dec 24 @ 11:30 pm – Dec 25 @ 12:15 am
Dec
25
Wed
Christmas Family Eucharist
Dec 25 @ 10:30 am – 11:30 am