When:
May 30, 2018 @ 7:30 pm – 8:30 pm
2018-05-30T19:30:00+01:00
2018-05-30T20:30:00+01:00
Where:
Dorchester Abbey
Abingdon OX14
UK
Contact:
Chiltern Arts Festival
01442 920303.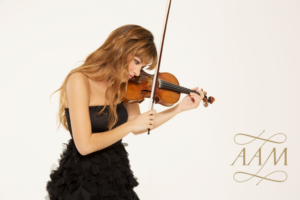 In the second concert marking the 250th anniversary of Telemann's death, we welcome Nicola Benedetti who joins Richard Egarr and AAM for the first time. Performing this programme with gut strings – which she has described as having a more 'human' sound than that offered by their modern counterparts – Nicola brings to life music including Telemann's Frogs concerto (where the violns and violas imitate a chorus of croaking amphibians), and Vivaldi's sizzling Il Grosso Mogul where solo and orchestral parts mesh together in a feast of virtuosity. Opening the concert, soloists from AAM join Nicola in Telemann's Concerto for Four Violins.
Programme to include:
Telemann Concerto for Four Violins in C major
Vivaldi Concerto for Violin in D major 'Il Grosso Mogul'
Vivaldi 'Dresden' Concerto for Violin in F major
Telemann Concerto for Violin in A major 'The Frogs'
Photo Credit: Simon Fowler