When:
2016-07-03T08:00:00+01:00
2016-07-03T08:15:00+01:00
Where:
Dorchester Abbey
High St
Dorchester, Wallingford, Oxfordshire OX10 7HH
UK

Contact:
Dorchester Abbey
01865 340007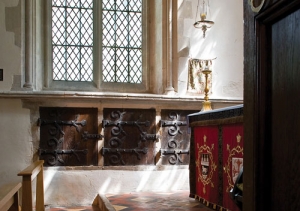 This beautiful service of Holy Communion, using the 1662 Book of Common Prayer, begins at 8.00am every Sunday. This service includes a sermon, but no hymns, and lasts for approximately 40 minutes. It takes place in the Birinus Chapel near the high altar.