Events at Dorchester Abbey
For generations people have brought their gifts and skills to enhance the life of Dorchester Abbey and this tradition continues as a huge variety of groups and organisations hire and use the Abbey each year as the venue for a wide and vibrant programme of concerts, theatre, visual arts and other events.
If you would like to hire the Abbey for your event then take a look at our information for hirers.

Dec 11 @ 5:00 pm – 6:30 pm

5:00 pm
Held in the stunning setting of Dorchester Abbey, PACT's carol concert will be held on Sunday 11th December. A tea party for families will be held at 4pm to which everyone is invited. The carol concert starts at 5pm. You will enjoy brilliant performances from talented singers including The Dorchester Abbey Choir. Tickets are free[...]
Dec 14 @ 6:00 pm – 7:00 pm
Dec 16 @ 7:30 pm – 9:30 pm
Dec 17 @ 7:30 pm – 9:30 pm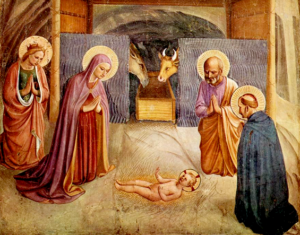 7:30 pm
A choice selection of Christmas music OSJ Ashmolean Voices John Lubbock conductor Tickets available via the BOOK TICKETS link on the OSJ website, or by telephone/in person from Oxford Playhouse, Beaumont Street, Oxford Tel 01865 305305 Members of our 'Conductors Circle' mailing list can enter the discount code to get 20% off.
Dec 18 @ 10:30 am – 11:30 am
Dec 21 @ 2:00 pm – 4:00 pm
Dec 24 @ 4:30 pm – 5:30 pm
Dec 24 @ 11:30 pm – Dec 25 @ 12:30 am
Dec 25 @ 10:30 am – 11:30 am
Dec 31 @ 7:00 pm – 9:00 pm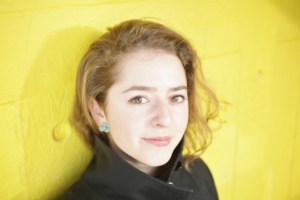 7:00 pm
Strauss Gala at Dorchester Abbey, 7pm Wonderful waltzes and polkas mostly by Johann Strauss Junior. Plus well-known tunes from Strauss and Lehar, 'Turkish movement' from the Mozart 5th violin concerto, and Kreisler violin favourites with brilliant young violinist Mathilde Milwidsky Orchestra of St John's John Lubbock conductor Tickets available via the BOOK TICKETS link on the[...]
Feb 4 @ 9:30 am – 5:30 pm

9:30 am
Oxford's fun, friendly, monthly singing sessions, meeting in the city's most beautiful locations. Can't make a weekly choir? We're the ideal solution No need to read music. We sing it, you listen and repeat! We thought it; science proves it: great for body and mind Steph Pirrie and Philip Read are both experienced choir leaders[...]
Mar 4 @ 7:30 pm – 9:30 pm
Apr 28 @ 7:00 pm – May 7 @ 10:00 pm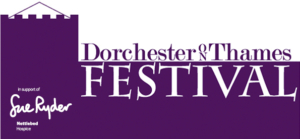 7:00 pm
Our biennial 60 event 10 day Festival based in and around Dorchester Abbey is supporting Sue Ryder Nettlebed next year. Events for next year are already looking great and will be finalised over the next few months – The Tallis Scholars and Out of the Blue return, and Showstoppers (the sell out improvised musical from[...]