Events at Dorchester Abbey
For generations people have brought their gifts and skills to enhance the life of Dorchester Abbey and this tradition continues as a huge variety of groups and organisations hire and use the Abbey each year as the venue for a wide and vibrant programme of concerts, theatre, visual arts and other events.
If you would like to hire the Abbey for your event then take a look at our information for hirers.

Oct 22 2017 @ 9:00 am – Jan 6 2018 @ 4:30 pm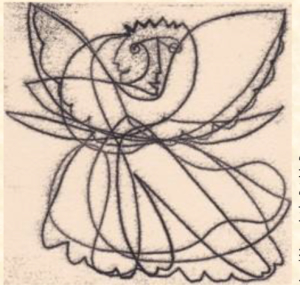 9:00 am
An interactive display of angels in art, including images from the National Gallery, London Open daily 9am – 4.30pm (excl service times) Angels Trail! Half Term workshops (1.30 – 3.30pm): 22/23rd Oct – Angelic Angels 24/25th – Stained Glass Angels 26 / 27th – Angelic Trumpets Saturday workshops (1.30 – 3.30pm): 28th Oct / 25th[...]
Dec 15 @ 7:00 pm – 9:30 pm

7:00 pm
A concert celebrating the achievements of local domestic abuse services, an amazing evening of music and song at Dorchester Abbey to spread awareness of the work Reducing the Risk does and to fundraise for the charity. Reducing the Risk is a small local charity founded in 2007 to promote the safety and wellbeing of adults[...]
Dec 17 @ 10:30 am – 11:30 am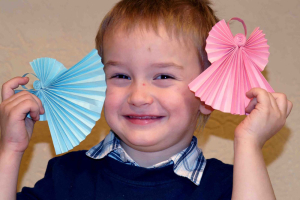 10:30 am
Every Advent we send figures of Mary and Joseph to travel around the village to different houses and to pre-school and school.  This Family Service is a big party to celebrate that journey with them.  Lots of crafts and some great carols in a cafe environment with coffee and cake!  A great family occasion!!
Dec 17 @ 6:00 pm – 7:00 pm
Dec 20 @ 6:00 pm – 7:00 pm
Dec 24 @ 4:30 pm – 5:30 pm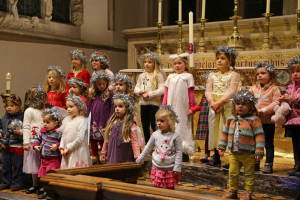 4:30 pm
Our popular Nativity Play produced by Boost! Drama with as many local children as can be fitted in.  Come and enjoy this fabulous celebration of all that is important about Christmas with the Dorchester tradition of a live Baby Jesus to add to the fun. Come dressed as an angel,king, shepherd (or even a sheep!)[...]
Dec 24 @ 11:30 pm – Dec 25 @ 12:15 am
Dec 31 @ 7:00 pm – 9:00 pm

7:00 pm
Wonderful waltzes and polkas mostly by Johann Strauss Junior. Plus well-known tunes from Strauss and Lehar. Dorchester Abbey at 7pm. Orchestra of St John's. John Lubbock conductor. Christopher Turner tenor soloist Emperor Waltz Fata Morgana Polka-Mazurka Albion-Polka Mein Herr Marquis Adele's Laughing Song from Die Fledermaus Furioso-Polka (quasi Galopp) Wiener Blut (Vienna Blood) Waltz Franz[...]
Feb 11 @ 8:00 pm – 10:00 pm

8:00 pm
The stellar players of the City of London Sinfonia perform a programme bringing together two of the greatest child prodigies who ever lived, Mozart and Mendelssohn. After the evergreen overture that Mendelssohn wrote inspired by a trip to Scotland, Ben Goldscheider, recent finalist in BBC Young Musician of the Year, is the soloist in Mozart's[...]
Feb 25 @ 5:00 pm – 7:00 pm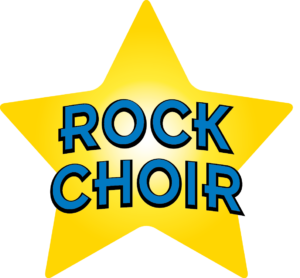 5:00 pm
Join members of Rock Choir, Didcot Girls' School Choral Group and All Saints CofE Primary School, Didcot, in a fantastic evening of music. Supporting the Footsteps Foundation – offering therapy to children with disabilities and assisting them with walking. Afternoon tea, coffee and delicious homemade cakes will be available as you listen in the beautiful[...]
May 30 @ 8:00 pm – 9:00 pm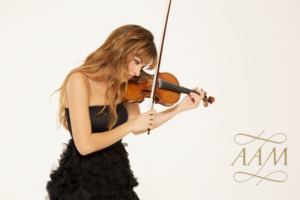 8:00 pm
In the second concert marking the 250th anniversary of Telemann's death, we welcome Nicola Benedetti who joins Richard Egarr and AAM for the first time. Performing this programme with gut strings – which she has described as having a more 'human' sound than that offered by their modern counterparts – Nicola brings to life music[...]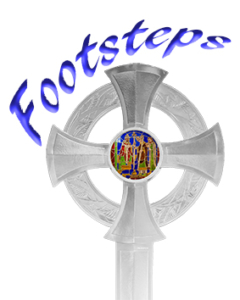 12:00 am
Footsteps will be the third flower festival staged in the Abbey by the Berks, Busck and Oxon area of NAFAS. It will depict many journeys. Entry by programme £8 Viewving times: Friday & Saturday 10am-6pm Sunday Noon -5pm Preview: Thursday 7.30pm. Tickets £15 (including refreshments) Coach parties and bookings (public days and preview tickets) phone[...]