Friends Events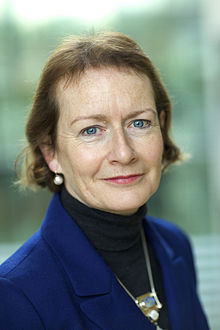 The next Dorchester Lecture will be on Thursday, 29th September 2017 by Dame Helen Ghosh, Director-General of the National Trust
"What are the challenges facing the National Trust in the twenty-first century?"The next Friends Outing will be in May 2018 and the destination has yet to be decided
Please watch this page for further details of our plans or contact our membership secretary, Honor Juniper, (01865 343228).
Past Dorchester Lectures
Year
Speaker
Topic
2016
2015
Sir Charles Pollard QPM
Professor Roger Ainsworth
"Tackling Crime in London and the Thames Valley"
'Creative Partnerships –The Brunels, Father and Son'
2014
Prof Tony Travers
"Afghanistan – strategy and tactics"
2013
Sir Sherard Cowper-Coles
"Is Local Government Dying?"
2012
Robert Hardman
"Our Queen, a thoroughly modern monarch"
2011
Lord Stern
"Climate Change"
2010
Lord  Carlile
"Morality and the Law.  National Security"
2009
Lord Winston
"Medicine and Morality"
2008
Lord Bishop of London, Richard Chartres
"The Use of Church Buildings in Contemporary Society"
2006
Baroness Julia Neuberger
"The Moral State We're In"
2005
Lord Hurd
"Morality and Politics"
Friends Outings
There is an annual coach trip for The Friends on the second Monday in May.
It always includes a guided tour of a Cathedral or Abbey and usually includes some contact and social gathering with the Friends of the place we are visiting.
The tour is usually in the afternoon which leaves plenty of time for people to explore the town independently and there is occasionally a voluntary guided walk of the town or visit to another attraction.
Year
Location
May 2016
May 2015
Llandaff Cathedral, South Wales
Malmesbury Abbey
May 2014
Tewkesbury Abbey and a visit to the ruins of Hailes Abbey.
May 2013
Chichester Cathedral
October 2012
Coventry Cathedral, which included a celebration of all the Art Treasures of the cathedral – their making and meaning.
May 2012
Bath, including Bath Abbey
May 2011
Westminster Abbey
May 2010
St George's Chapel Windsor
November 2009
Christ Church Cathedral Oxford
May 2008
Ely Cathedral
May 2009
Winchester Cathedral