Our South African Visitors from The Burning Bush Beogoeberg
In a much forgotten part of South Africa, which is semi-desert and far away from the sea and the city, there is a small village called Brandboom ('Burning Tree'). It is wracked by high rates of unemployment (70-80%), Tuberculosis, HIV, and alcoholism.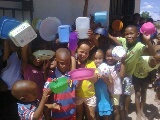 Moved by the needs of their neighbours, and inspired by a Christian conference to do something about it, some years ago women at the local church decided to open their kitchen cupboards to the children in the village. At the start they were feeding just a few children once a week, but very soon they found themselves feeding more and more children. There are now over 300 children being fed, and very recently they started providing food three times a week. Importantly, the children are not only fed physically but also spiritually. There is much joy and merriment as the food is eaten and Gospel songs sung. The children are offered love and care by those running the 'soup kitchen', and there is the vital opportunity to find out how things are going at home.
The Dorchester Team offers support through standing beside these women and children in prayer, friendship and also financial assistance. We have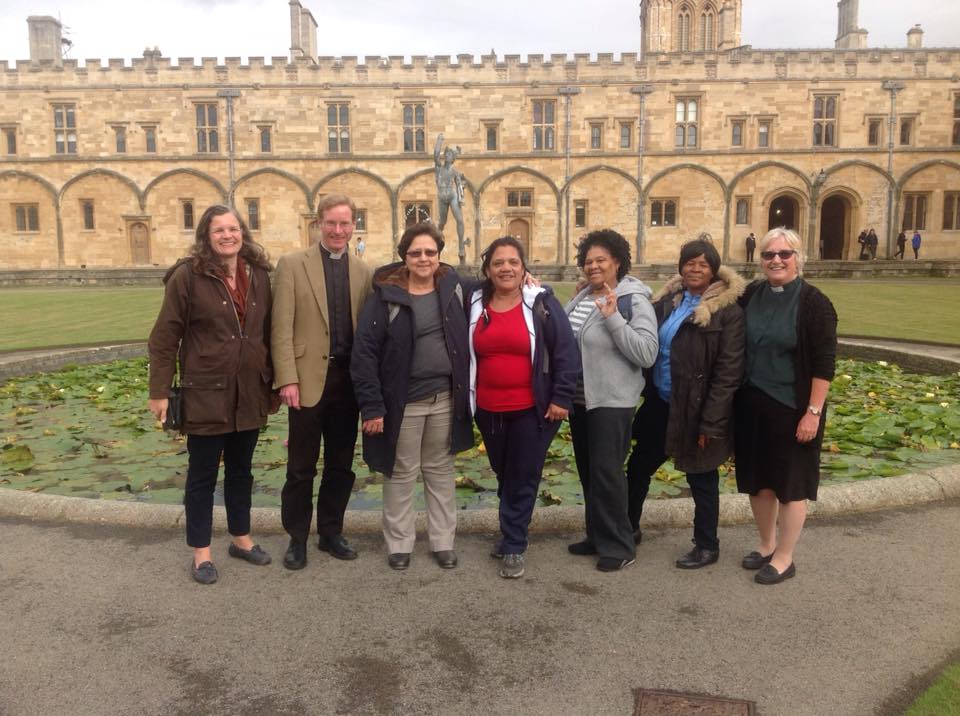 helped to build up the infrastructure of the church's kitchen in order to meet the demands of feeding so many, assist in funding the meals, and look forward to building up the capacity and sustainability of the project moving into the future.
We invite you to join with us in supporting the work of God in this place.
Compassionate and gracious God,
open our eyes to the needs of the people of Boegoeberg,
and stir in our hearts your love for our brothers and sisters there.
Foster in us, we pray, a desire to make a difference and give us wisdom to know how to act.
In Jesus name we pray                                      Amen
Join us at the many events over the forthcoming two weeks when you can meet the visitors and find out about their ministry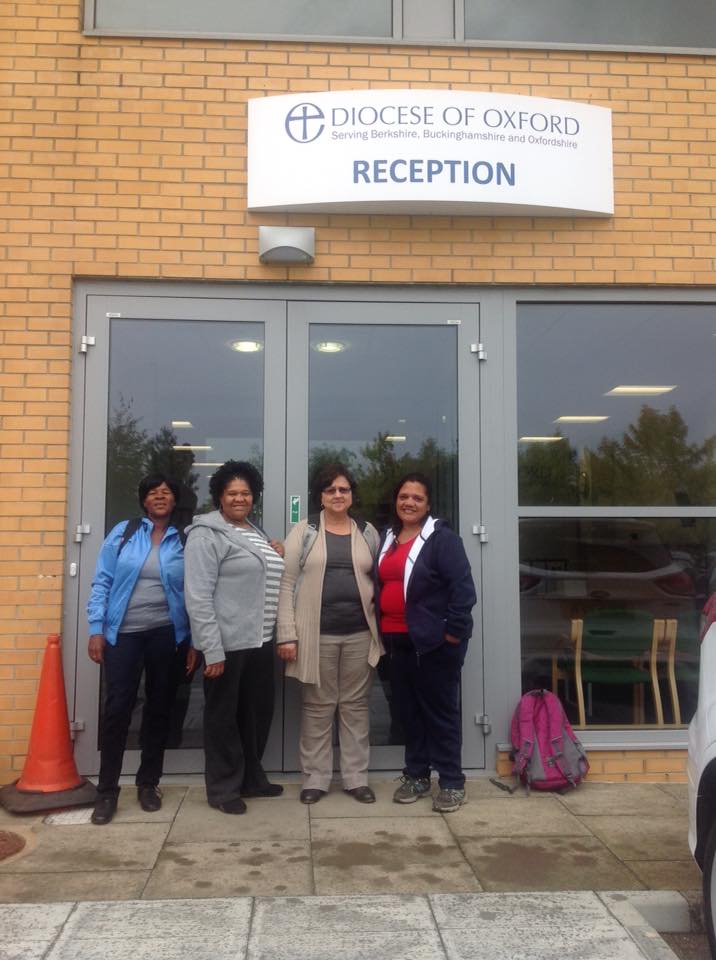 Services and Harvest celebrations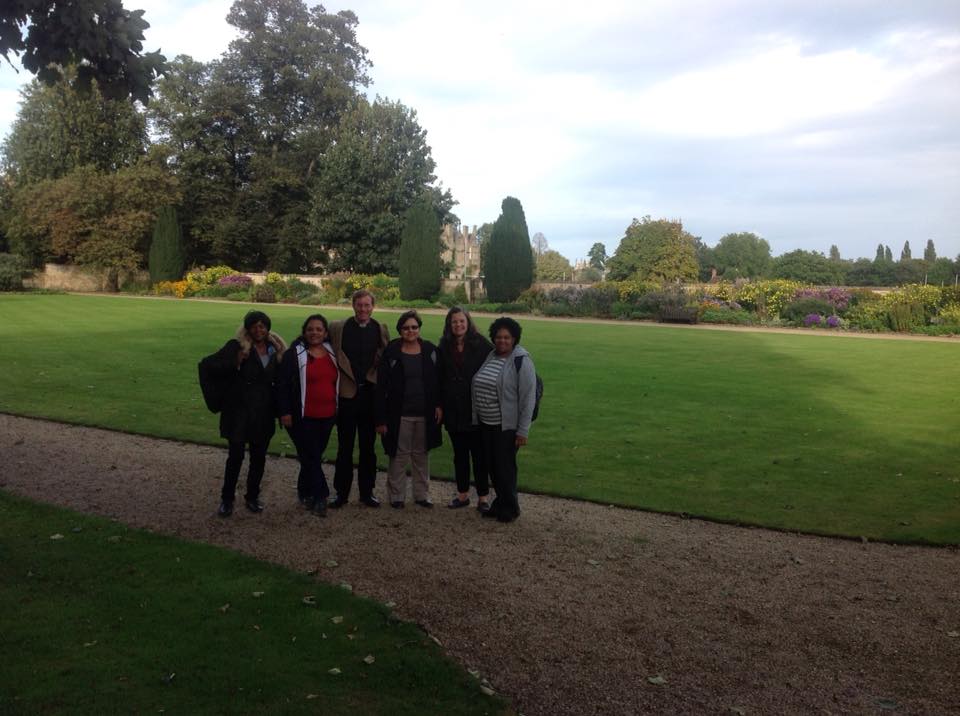 Morning/Evening prayer:
Monday to Friday       8.15am      Dorchester Abbey
Thursday 29th, 6th     5pm           Berinsfield
Team services:
Wednesday 28th, 5th   9.30am      Berinsfield Church
Saturday 1st                  3pm           Dorchester Abbey
Thursday 6th                 11.30am    Cheshire Home
Sunday 9th                     3.30pm     Dorchester Abbey
(welcoming Bishop Steven)
Harvest Festivals:

Sunday 2nd
9.30am      Stadhampton
10am           Long Wittenham
10.30am     Dorchester Abbey
4pm            Berinsfield Messy Church
6pm            Drayton St Leonard
Sunday 9th
11am          Warborough
Harvest Lunches/Suppers:
Sunday 2nd
12pm         Dorchester Abbey
6.45pm     Drayton St Leonard
Sunday 8th
 7pm          Warborough
Outings and meetings

Tuesday 4th                 9.30/10am  Visit to a similar ministry in Milton Keynes
Wednesday 5th             10.30am     Breakfast with the BB Prayer Meeting
Thursday 6th                 12.30pm     Seven Stars, Baldons
7pm-9pm    Pizza & Brownies for Teenagers (Dorchester) *
Friday 7th                       9.30/10am Visit to Brighton*
Thursday 29th               12.30am      Talk on the Mercy of God*
(St.Giles Church, Oxford)
2.30pm        Dorchester Tearoom open
Workshops*
 Saturday 1st                 9.30/10am   Shaping the future of the link *
Saturday 9th                 9.30/10am   Sustainable communities in the Thames Valley and South Africa *
* Registration required