NARNIA at Dorchester Abbey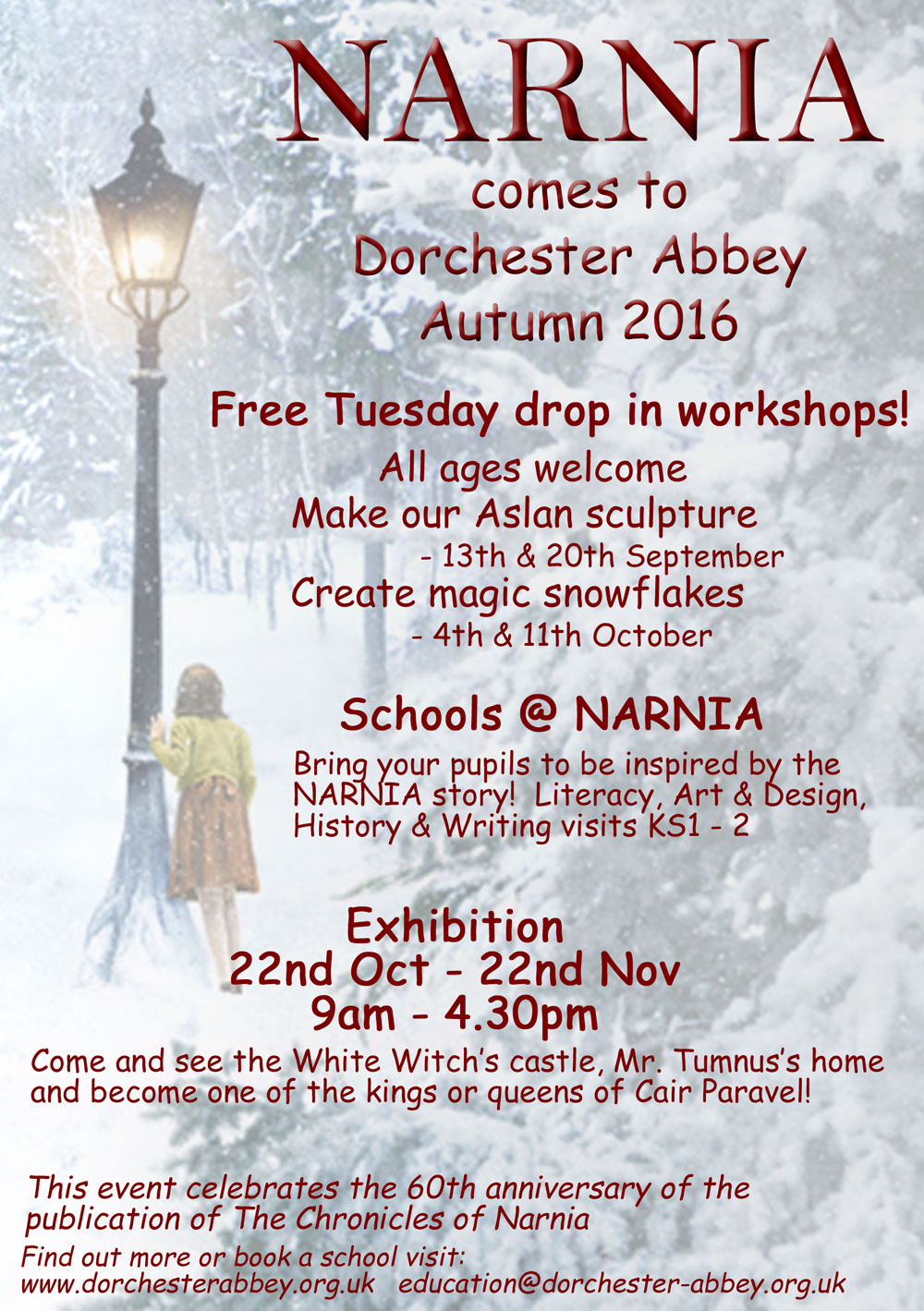 We are planning to stage a Narnia themed exhibition event in Dorchester Abbey from 22nd October to 22nd November 2016.
2016 is the 60th anniversary of the publication of the final book in the Chronicles of Narnia series. To coincide with this event we plan to have activities and visits aimed at families and schools linked to the exhibition, including drama, art workshops, and decoration making.
We will be recreating scenes from The Lion, the Witch and the Wardrobe book by CS Lewis, written whilst he lived and worked in Oxford.  This exhibition event will be staged throughout the Abbey, with a series of staged themed areas based on the book, with most of them emphasising key Christian concepts. In addition, we will have workshops, including one creating decorations that will be linked to Dorchester Abbey's own December 2016 Christmas tree, which will have a special Narnia theme:
Make our Aslan sculpture: 13th & 20th September
Create magic snowflakes: 4th & 11th October
Come and see the White Witch's castle, Mr. Tumnus's home and become one of the kings or queens of Cair Paravel!
For further information or to register your interest for a school or family visit, please contact the Education Officer:  education@dorchester-abbey.org.uk